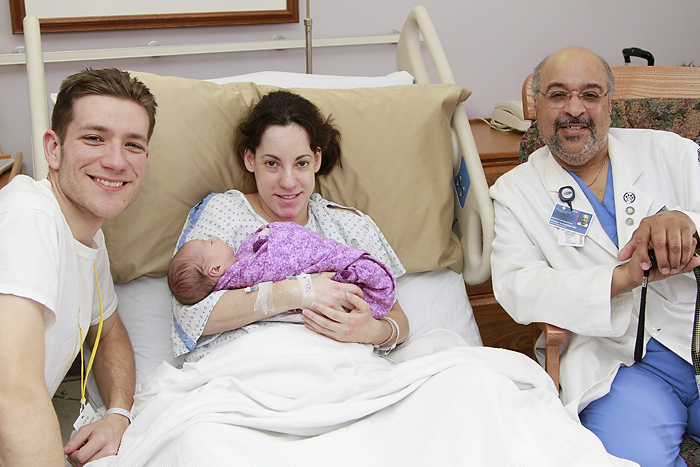 It's been 28 years since the Zipadelli quads were born at the UConn Health Center – making history as the state's first surviving quadruplets.  One of the quads, Kristin, is now a proud parent herself, delivering a baby girl at the Health Center on Friday.
Angela Jeannine weighed 7 pounds 14 ounces – a far cry from Kristin's birth weight of one pound, 13 ounces.  Kristin was the smallest quad. Her brothers – James, Dan and Mark – each weighed closer to 2 pounds.
When Kristin and her husband Frank Vacca of Newington learned they were expecting, they had no doubts about where she would have the baby.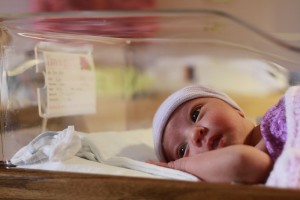 "My parents had excellent care here and it was something they talked about when we were kids and still talk about now so when we found out we were expecting, it didn't take long for us to call Dr. Campbell and get ourselves in," says Kristin.
Dr. Winston Campbell, director of maternal-fetal medicine, says he was extremely excited when Kristin told him she wanted to deliver her own baby at the Health Center.
He still vividly remembers the day she and her brothers were born and says the deliveries on June 13, 1984 became a model for multiple births.
As a young physician who had graduated from UConn's School of Medicine and done his residency training at the Health Center, Campbell and the maternal-fetal medicine team decided to take an aggressive and intensive approach in order to save all four babies. Kristin's mother was hospitalized for nearly four months and she delivered at six-and-a-half months. At the time, the premature quads were given a 50/50 chance of survival. The babies remained in intensive care for up to five months.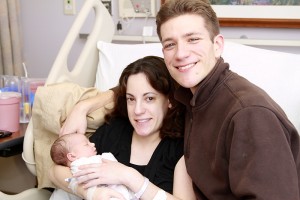 "If it wasn't for Dr. Campbell, I wouldn't be here," explains Kristin. "He was really a big reason why we wanted to come back.  Knowing he was still here and some of the nurses are still here that took care of us."
The quads, all UConn graduates, are still close and Kristin's brothers are very excited to be uncles.  Kristin is the first to have a child.
"We would like to thank everyone for the wonderful care we've received here," says Kristin. "They really are a great group and helped make the birth of our baby even more special."
After Angela was born, the Vaccas had a steady stream of visitors as the nurses who had once cared for Kristin and her brothers came to see the newest member of the Zipadelli family. And Dr. Campbell — who still has the quads' baby pictures in his Health Center office — now has another photo to add to his collection.
---
Follow the UConn Health Center on Facebook, Twitter and YouTube.