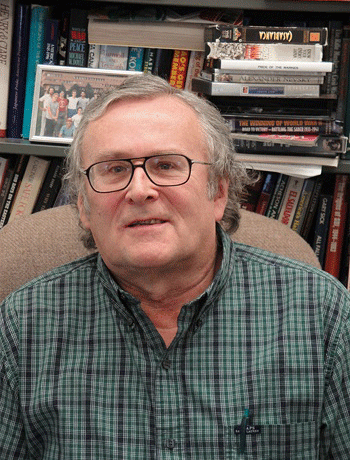 Political science professor Garry Clifford died March 26, aged 72.
Clifford will be remembered for his intelligence, warmth, and collegiality; his tireless devotion to his students; and his long commitment as director of graduate studies for the political science department.
Born in Massachusetts, he earned his BA from Williams College (1964) and his Ph.D. in history from Indiana University (1969). He also taught at the University of Tennessee and Dartmouth College, and participated in two National Endowment for the Humanities seminars for high school teachers at the Franklin D. Roosevelt Library.
A specialist in American foreign relations and diplomatic history, he wrote, edited, or co-authored five books, and contributed a number of book chapters or journal articles. Most recently, he was writing a book on President Franklin D. Roosevelt and American intervention in World War II.
No information is available yet about services or other memorials, but it will be added to this site when it is known. His widow, Carol Davidge, has asked that no one reach out to her personally.
The University has established a scholarship fund in honor of Clifford's 27 years of service as graduate director in the political science department. If you would like to contribute, please make your check payable to the UConn Foundation, and include in the memo line "Garry Clifford Fund." Donations are tax deductible. Gifts can also be made via credit card, payroll deduction, or online.
Please mail your check to Becky McEnery, UConn Foundation, 2390 Alumni Drive, Unit 3206, Storrs, CT 06269-3206