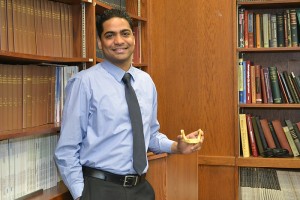 It's not something to smile about, but it's estimated that 178 million Americans are missing at least one tooth. And according to the American College of Prosthodontists (ACP), 35 million are missing all of their teeth.
The ACP believes missing teeth need to be treated as a chronic medical condition like diabetes, high cholesterol or heart disease. Even a tooth in the back of the mouth that others can't see should be replaced promptly, or serious consequences can result.
"When you lose even a single tooth, it will result in bone loss, change the bite, cause food impaction and result in adjacent teeth moving towards the missing space," says Dr. Avinash Bidra, of the UConn School of Dental Medicine and National chair of NPAW (National Prosthodontics Awareness Week). "The longer one waits to get it replaced, the more challenging the clinical situation is, yet if you fix it fast the cycle stops."
Bidra adds that the chronic condition of missing teeth affects one's quality of life from eating nutritious foods to enjoying social activities. When missing teeth are replaced, people can eat well, look well and feel well.
Prosthodontics is one of only nine recognized dental specialties by the American Dental Association, and requires three years of advanced residency training beyond graduating from dental school. There are more than 3,400 prosthodontists in the country dealing with dental implants, bridges, veneers – all types of esthetics and reconstructive dentistry.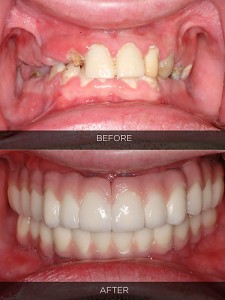 "A general dentist does a lot of things, we predominately do one thing – replace missing teeth," adds Bidra.
UConn has eight prosthodontic residents and one fellow. Dr. John Agar, professor of reconstructive sciences at UConn's dental school, is the residency program director and the current president of the American College of Prosthodontists.
In order to raise awareness about their specialty during National Prosthodontics Awareness Week (April 6-12), UConn prosthodontics residents will be manning a booth in the food court (Monday and Wednesday) and in the lobby of the MARB (Tuesday and Thursday). Additionally, Bidra will be giving UConn predoctoral dental students a lecture about choosing a career in prosthodontics on Wednesday, April 9, at 12 p.m. in the Friends Lecture Room at UConn Health. There will also be an open house in the prosthodontics residents' dental lab for interested dental students at 5 p.m. on Thursday, April 10.
---
Follow UConn Health on Facebook, Twitter and YouTube.