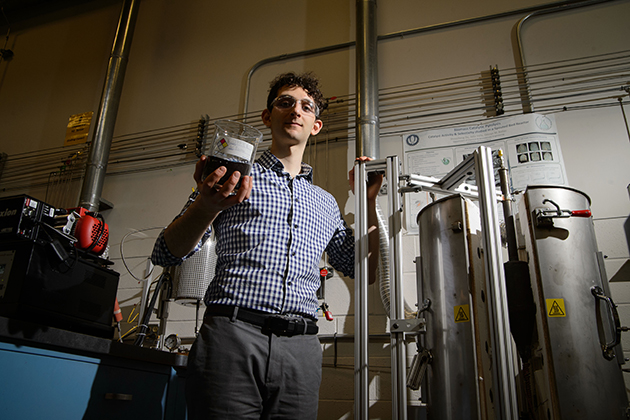 School of Engineering student Ari Fischer '15 (ENG) is the recipient of an Udall Scholarship. Udall Scholarships carry an award of up to $5,000 and are given to U.S. college students intending to pursue careers related to the environment, Native American health care, or tribal public policy. Fischer, a chemical engineering major and Honors student, is a graduate of Ridgefield (Conn.) High School.
Fischer previously received a number of other research grants, including a UConn IDEA Grant and an undergraduate research fellowship from the Connecticut Space Grant Consortium, an organization supported by NASA. With his IDEA Grant funding, Fischer conducted a self-designed research project converting spent coffee grounds into industrially relevant chemicals. He will be using his Space Consortium grant to design a novel oxygen generator for use in space.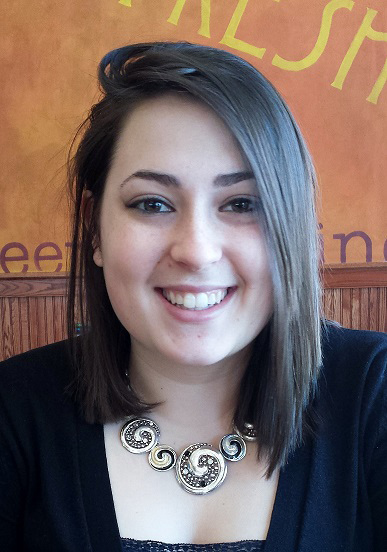 Additionally, Critical Language Scholarships sponsored by the U.S. Department of State have been awarded to two students in the College of Liberal Arts and Sciences, one an undergraduate, the other a graduate student. The Critical Language Scholarships will provide each student with the opportunity for intensive overseas language study.
Junior Kelly Morrissey '15 (CLAS), a double major in communication and international relations, will spend eight weeks in Suzhou, China, beginning in June. She previously studied Chinese in Shanghai in the summer of 2013, as part of a Center for International Education language program. A native of New Hartford, Conn., Morrissey hopes to pursue graduate study in China and to work for the U.S. State Department.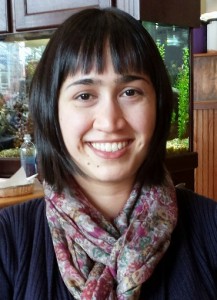 Melanie Meinzer is a third-year Ph.D. candidate in political science. She will travel to the Arab American Language Institute in Meknes, Morocco, for six weeks to continue her study of Arabic. Becoming proficient in conversational Arabic will aid her doctoral research, which focuses on the impact of foreign and nongovernmental organizations in Palestine, where she will be conducting interviews with Palestinians and other stakeholders. Meinzer received her undergraduate degree from St. Olaf College in Minnesota.
Morrissey and Meinzer were among more than 5,000 applicants from across the nation, competing for approximately 550 Critical Language Scholarships.
The program is part of a U.S. government effort to expand dramatically the number of Americans studying and mastering critical foreign languages. Participants are expected to continue their language study beyond the scholarship and apply their critical language skills in their future professional careers.