UConn's Contemporary Art Galleries (CAG) was recently listed among the "Top 10" such galleries in the state by international travel website "The Culture Trip."
The site, which focuses on the best of art, food, culture and travel for every nation around the world, cites CAG for featuring "the biggest trends in contemporary art and exploring interdisciplinary crossover."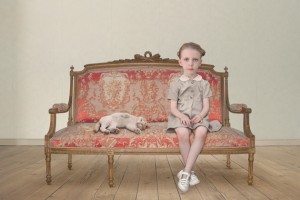 "Exhibitions involved both internationally renowned names and those who work and study in the University's Art History department, helping put the department on the contemporary art world map," the website notes and includes references to the recent exhibitions "Display: Marketing as Art" and "Uncanny."
CAG is in good company on the travel site's list. It joins contemporary art galleries such as Aldrich Contemporary Art Museum in Ridgefield and Real Art Ways in Hartford.
Barry Rosenberg, associate professor of art and director of CAG, notes that recognition by "The Culture Trip" supports the state's effort to promote tourism.
"As director I wish to expand our audience. We want to diversity our audience," says Rosenberg. "Tourism is important to the state and this recognition can provide a whole new audience we would be able to reach."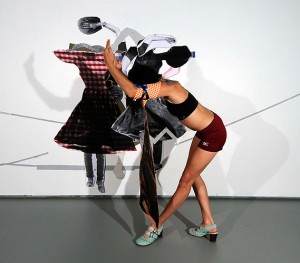 CAG's work has often received recognition, notably in 2005 with the selection of "Kiss: When a Kiss Isn't Just a Kiss," as one of the year's "Best Curated Exhibitions" in North America by the American Alliance of Museums, the industry's major professional organization. The organization has also recognized CAG for the quality of its publications that promote exhibitions.
In addition to honors, recent developments have led to a growing audience at the gallery, says Anne D'Alleva, head of the Department of Art and Art History.
"One of the exciting things we've seen with the opening of Storrs Center is an influx of new visitors," she notes. "With the School of Fine Arts gateway that's now under construction, we'll be connected to Storrs Center and help make it a cultural destination, along with the Ballard Institute and Museum of Puppetry and the Nafe Katter and Studio Theatres."
Rosenberg says to continue expanding opportunities and ideas for the Contemporary Art Galleries he is in the process of organizing an advisory board that will help fulfill CAG's mission "to create a context for understanding how today's visual arts reflect and express the complex social and cultural issues underlying our changing world."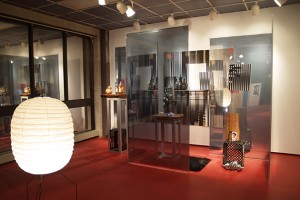 "We have so many things we can offer to artists. They can make art on our campus and the opportunity to interact with students and our faculty across many disciplines, which only can be found at a Tier One research institution like UConn," said Rosenberg.
Adds UConn President Susan Herbst: "The Contemporary Art Galleries shows off cutting edge art that pushes the envelope. We want our students on campus and our visitors to see art they won't see anywhere else. The students and the faculty here, and of course the director, Barry Rosenberg, do a wonderful job of bringing art that really challenges people."
CAG has commissioned such internationally acclaimed artists as performance artist Marina Abramovic, installation artist Alfredo Jaar and sculptural installation artist Nari Ward to create new works for solo exhibitions.
The next international artist who will exhibit work at CAG is Louise Menzies, a multimedia artist from New Zealand who will be an artist-in-residence at UConn while creating a new work based on her research in The Alternative Press Collection in the Archives & Special Collections at UConn's Thomas J. Dodd Research Center.
"The way I curate, it's like Marlon Brando in 'The Godfather,'"  Rosenberg says. "I make them an offer they can't resist."