The Connecticut Institute for Clinical and Translational Science (CICATS) at the University of Connecticut has been selected to take part in a new National Institutes of Health initiative to enhance diversity in the biomedical research field. The NIH plans to invest approximately $240 million over five years, with dozens of institutions across the country receiving funds to implement the initiative, known as Common Fund.
One of the Common Fund initiative's major awards is Building Infrastructure Leading to Diversity (BUILD). Its goal is to attract minority students into the STEM workforce and encourage them to become future contributors to the NIH-funded research enterprise.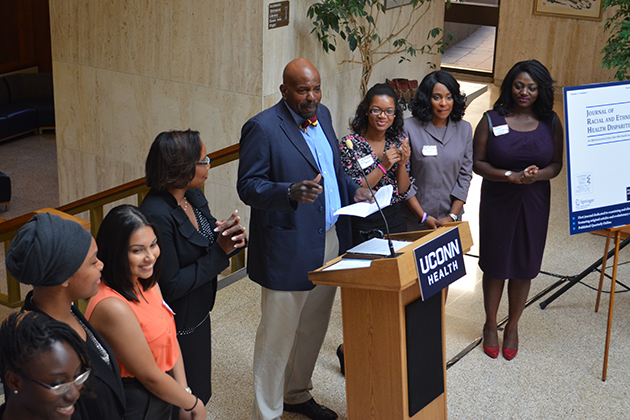 CICATS at UConn is part of a multi-institution consortium led by the University of Texas at El Paso tasked with developing these new opportunities. CICATS was invited to contribute to the grant because of its successful track record in creating pipeline programs such as the Young Innovative Investigator Program (YIIP) and the M1 Mentorship Program. As a major contributor and recipient of a BUILD grant of more than $300,000, CICATS will oversee the execution of the program at UConn.
"Our cadre of innovative programs enables CICATS to continue to lead in this area and ensure the success of the BUILD grant at UConn," says Dr. Linda Barry, Chief Operating Officer of CICATS.
"This is a great award for the University, and demonstrates CICATS' national reputation in health disparities," adds Dr. Cato T. Laurencin, founding director and Chief Executive Officer of CICATS.
The goal of the BUILD award is in alignment with a key objective of the health disparities focus at CICATS, in that it strives to create initiatives that emphasize opportunities for underrepresented minority investigators pursuing translational research careers to professional schools and doctoral programs.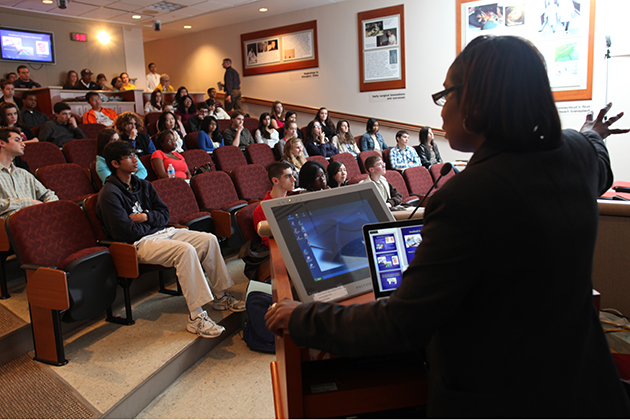 "We are very excited about this recognition for Dr. Laurencin and his team at CICATS to enhance diversity in the STEM discipline,"says Mun Choi, provost and executive vice president for academic affairs. "As a flagship university, we are committed to broadening participation by members of underrepresented groups, including the hiring of outstanding faculty and the training of students to build a pipeline of talent."
The BUILD award is one of three new NIH Common Fund initiatives that together aim to enhance diversity in the biomedical, behavioral, clinical, and social sciences research workforce.
"The biomedical research enterprise must engage all sectors of the population in order to solve the most complex biological problems and discover innovative news ways to improve human health,"said NIH director Francis S. Collins, in a release announcing the award. "While past efforts to diversify our workforce have had significant impact on individuals, we have not made substantial progress in supporting diversity. This program will test new models of training and mentoring, so that we can ultimately attract the best minds from all groups to biomedical research."
The awardees will develop approaches to training and mentoring, drawing from social science research that suggests effective interventions to encourage students from underrepresented groups to enter into and stay in research careers.
The consortium of awardees will determine hallmarks of success at each phase of the biomedical career path, including competencies and skills required for a successful research career that extend beyond content knowledge in the sciences, such as leadership, grant writing, innovation, and networking. The consortium will disseminate lessons learned, so effective approaches can be adopted by institutions across the nation.
For more information on the NIH-funded diversity workforce program, go to http://commonfund.nih.gov/diversity/index.