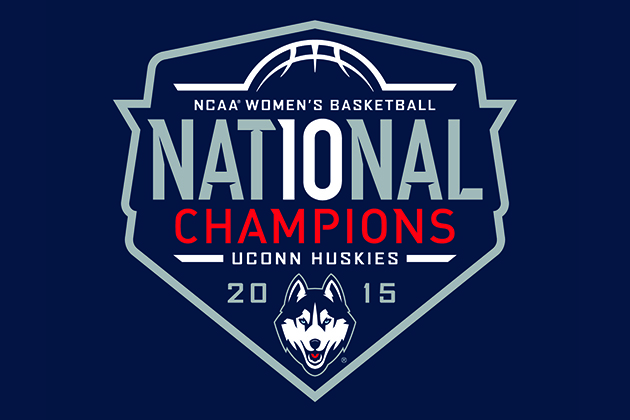 When the 2015 NCAA championship University of Connecticut women's basketball team returns to campus today – after defeating Notre Dame 63-53 for the program's 10th national title – a "Victory Lap" awaits.
The team will ride in an open-air double decker bus through campus beginning at about 5:15 p.m., accompanied by the UConn pep band and cheerleaders. There will not be a public event at Bradley International Airport when the team and its travel party touch down there at 3:45 p.m.
The Victory Lap will have a different route than last year's, beginning at the Mansfield Town Square in Storrs Center, located on Route 195.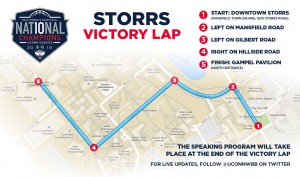 The Victory Lap will leave Storrs Center heading north on Route 195, before making a quick turn onto Mansfield Road to enter campus. The team will then turn onto Gilbert Road and right onto Hillside Road before arriving at Gampel Pavilion.
Upon conclusion of the Victory Lap there will be a brief program at the North Entrance of Gampel Pavilion – near the Husky Dog statue.
Fans can track the Huskies' exact progress from Bradley International Airport to campus with updates from Twitter at @UConnWBB.
Parking for the event on campus will be available in both the North and South Parking Garages. For those wishing to park at Storrs Center, there is free two-hour parking in that garage.