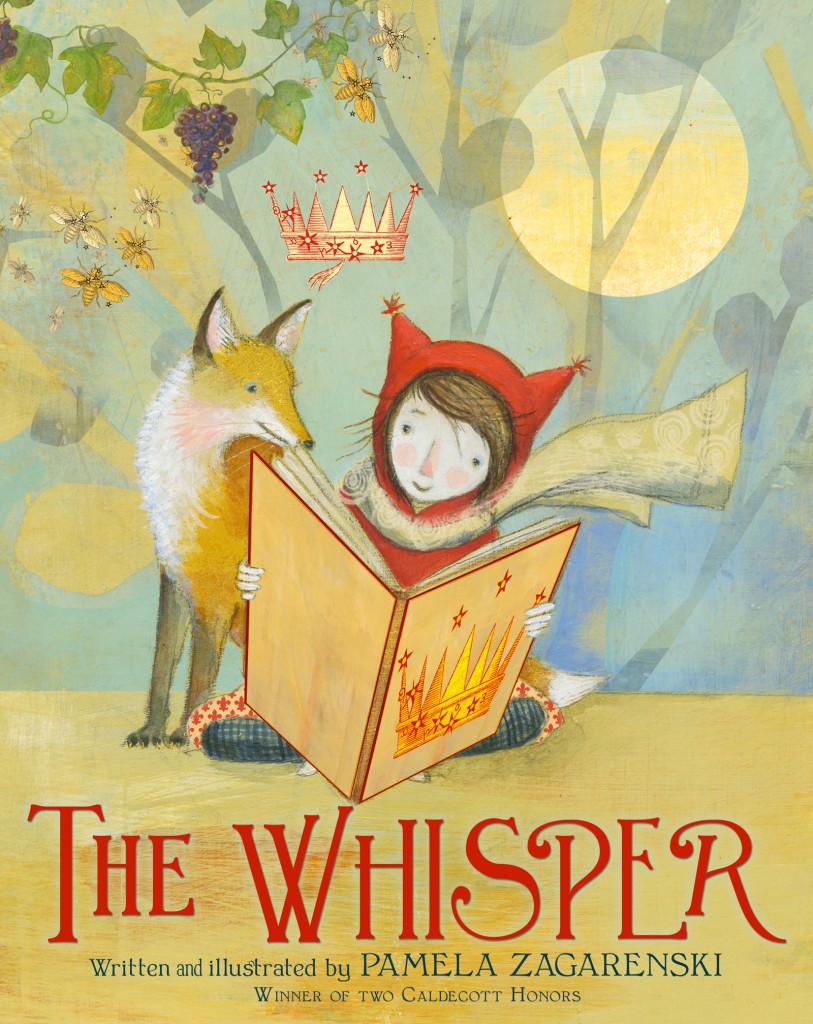 When children's book illustrator Pamela Zagarenski '88 (SFA) begins working on a new project, she says that she must fall in love with the author's words.
"I have to visualize, fall in love with the story. I read the words over and over and over again. I work in my journal with ideas and make the roughest sketches I can," says Zagarenski, who will participate in the 2015 Connecticut Children's Book Fair in Rome Ballroom which takes place on Saturday and Sunday. "The words dictate what I'm doing, but not entirely. I add in underlying themes, secrets and surprise elements."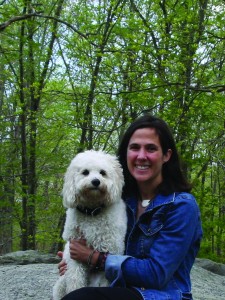 However the illustrator worked through a different creative process for her newest book, The Whisper (Houghton Mifflin Harcourt), which she both wrote and illustrated for the first time. The story is about a young girl who receives a book with only pictures, then a whisper urges her to create the words she cannot see.
She simultaneously painted and wrote The Whisper, in which the girl begins to write a story for each picture she sees in a tale that celebrates reading and the power of imagination.
"It was an interesting process," Zagarenski says. "I honestly felt that I was playing tennis with myself. On one side of the net was the writer, on the other side was the illustrator, and at the end I got really close to the net and the words and images came together. It was sort of like having a dialogue with myself. I've always had a narrative going on in my head when I paint. This time I wrote the narrative down."
With a resume that includes illustrating books for children recognized with the Caldecott Honor by the Association for Library Service to Children for the quality of their illustrations, Sleep Like a Tiger by Mary Logue and Red Sings from Treetops by Joyce Sidman, Zagarenski says she feels "lucky and fortunate."
Although she has drawn pictures, painted and created art for as long as she can remember, Zagarenski entered UConn as a mathematics major.
"My parents didn't want me to go to school, and I'll quote them, 'to draw pictures'," she recalls. "I was always good at math so I thought I'd do that."
During her second semester of math studies, Zagarenski told her mother she was unhappy. Her mother suggested that she take an art class. The next semester she enrolled in a class taught by the late Paul Zelanski, one of the first faculty members to join the Department of Art and taught the first color class and introduced computer graphics classes.
"The amazing thing was within the first week he said, you should be an art major," she says. "I told him what my parents had said. Immediately he wrote a letter home to my parents about convincing them that I should change my major. Thankfully, they agreed. He and that one letter change the course of my life. I changed my major to art. I felt at home."
Zagarenski majored in graphic design. She found mentors among the faculty in Deborah Dancy, John Fawcett, and Kathryn Myers.
She says that like most artists, she still has a day job – owning a greeting card company, Sacredbee – which she describes as her "bread and butter" and allows her to be selective in choosing book projects.
"It's a whole year of your life when create a book," Zagarenski says. "The books are my icing on the cake."
Her next book project, which she also wrote and illustrated, is already finished – Henry and Leo, the story of a little boy and his relationship with his stuffed toy lion. It is scheduled for release in October 2016.
Zagarenski will be at the Connecticut Children's Book Fair on Saturday, signing books from 11 a.m. to noon and from 1:15 to 2:15 p.m. before speaking at 4 p.m. Among the other notable authors and illustrators appearing will be Jeanne Birdsall, P.J. Lynch, Barbara McClintock, Florence Minor, Richard (Huck) Scarry Jr. and Jane Sutcliffe, among others.
The Connecticut Children's Book Fair takes place on Nov. 14 and 15 from 10 a.m. to 5 p.m. in the Rome Commons Ballroom, Rome Hall, South Campus. For more information go to the fair's website.
In addition to the Book Fair, an exhibition of the celebrated children's author and illustrator Richard Scarry, creator of the Busytown series, is on display at the Thomas J. Dodd Research Center. The papers and drawings of Scarry are part of the Northeast Children's Literature Collection in the Dodd Center's Archives and Special Collections section. The exhibition continues through December 4 and is open Monday through Friday from 9:00 a.m. to 4:00 p.m.