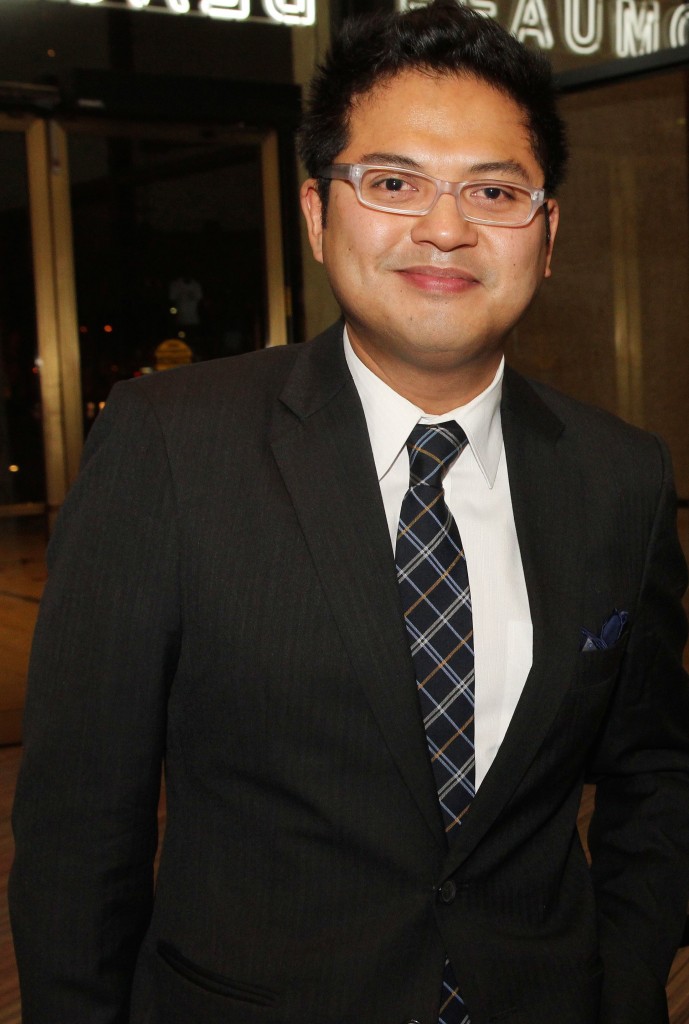 Victor Maog, who is directing the Connecticut Repertory Theatre's production of Shakespeare's "Twelfth Night," laughs when asked about the expectations people may have after American Theatre magazine cited him as one of the "20 Theatre Professionals to Watch."
"I'm happy to be in [the magazine]," says Maog, the artistic director of Second Generation Productions in New York City, which cultivates Asian American theater, "but I will back it up with my 20 years of experience. It's nice to have the spotlight."
Maog has established a reputation as an award-winning director who bridges the world of theater with diverse communities, audiences, and industries. He has led productions in major institutions in New York City and Los Angeles, as well as non-traditional projects in Chicago's south side and Phnom Penh, Cambodia. His directing work includes plays such as "The Tempest," "Blood Wedding," "The Visit," and "One Flew Over The Cuckoo's Nest," and musical theater including "Spring Awakening," "Ragtime," "Sweeney Todd," and "The Secret Garden."
"I'm not working any differently [at CRT] than I would in any other place," he says. "There is the same sort of rigor, same sort of expectation behind it."
The main challenge, Maog says, is "How do we make the classic also contemporary? How do we make a play we've seen one way also inclusive and accessible? Let's make the Shakespeare of today."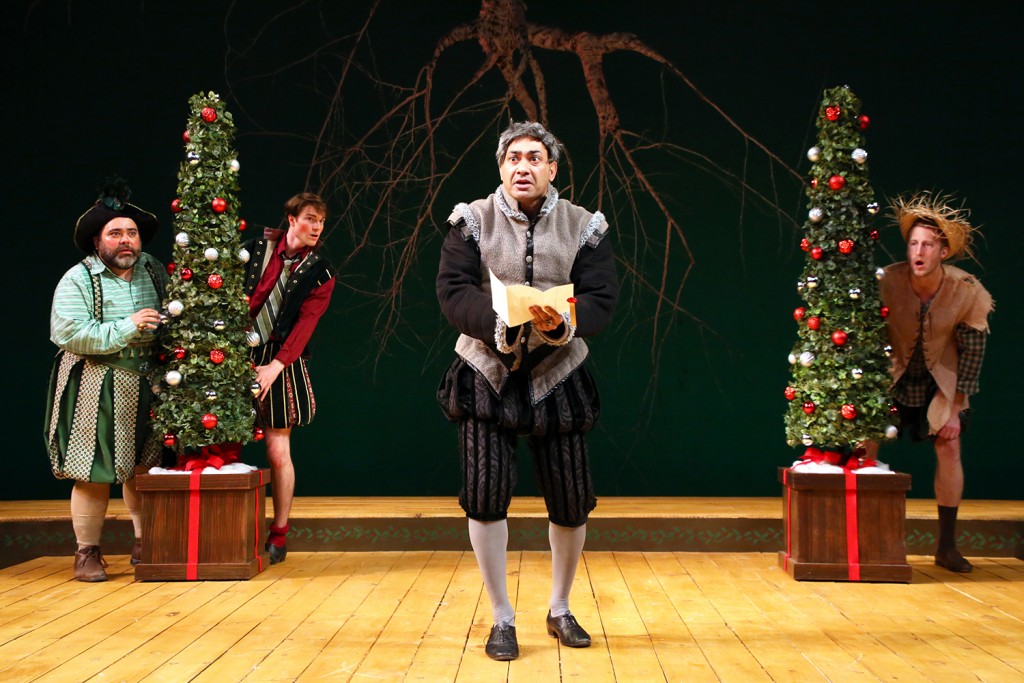 "Twelfth Night" is one of Shakespeare's popular comedies, telling the story of mistaken identity set against the backdrop of the holiday season. Leading the cast are Equity actors Richard Ruiz '88 MFA, who returns to Storrs for the role of Sir Toby after recently recording the American cast album of Disney's "Hunchback of Notre Dame," and Andrew Ramcharan Guilarte, who is cast as Malvolio, following co-starring roles in the CBS dramas "Elementary" and "Madam Secretary."
Maog says the CRT production is influenced by his early childhood recollections of Christmas while growing up in the Philippines – the pageantry, sense of surprise, and anticipation of the season. He says the venue of the Katter Theatre, with its open stage and intimate seating, fits the production well.
"It's a gift that there is such a strong actor-audience interaction," he says. "In all my plays, the stars of the plays are the human beings trying to find love, overcome sadness, and try to find joy. It's a perfect setting for the holidays, when you're wanting to be closer and find more of that family feel."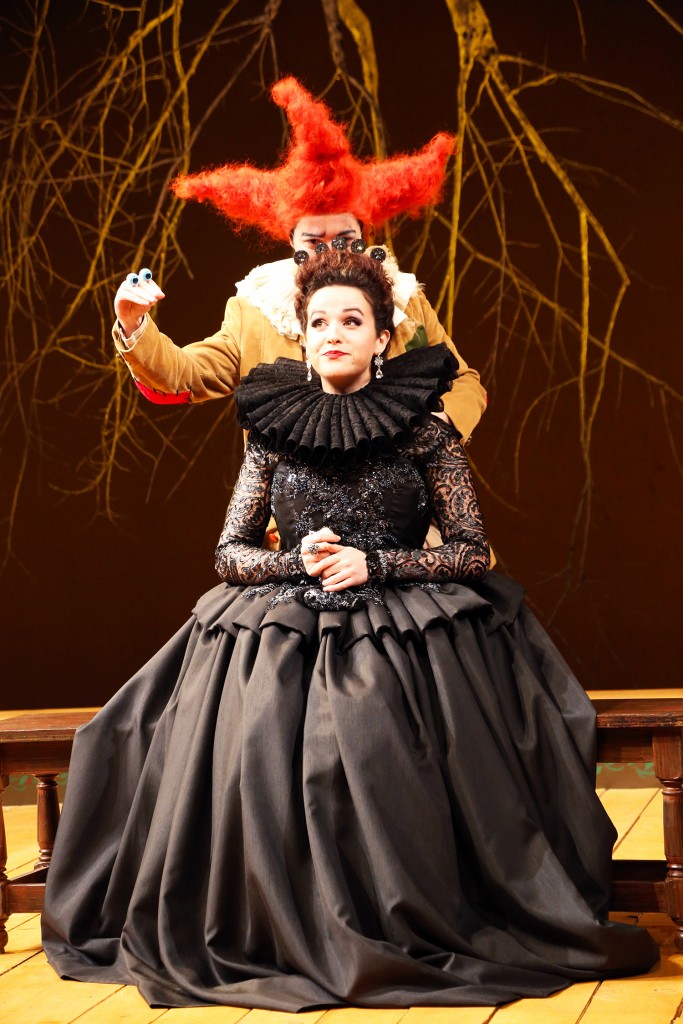 In addition to the holiday music that is traditionally part of "Twelfth Night," there also will be original music contributed by Kevin Hilversum '16 SFA, who is Feste the jester, and Abigail Golec '18 SFA, the production's sound designer.
The director says one of the challenges of a modern Shakespeare is the long history behind works that have been performed since the 15th century.
"In other productions you just try to do the play. For me, it's revealing the criteria of what's important about the play and the mechanics behind the play," he says. "It's survived 400 years for a reason. All we have to do is decode it and then do enough to wake up the sleeping dragon within the play. … The students, the professionals, the entire creative team know it's a full court press."
Maog says the diversity of the cast in CRT productions is one of the reasons he was interested in coming to Storrs. It provides special opportunities for actors and directors, he notes, much like his work with Second Generation Productions.
In the case of Shakespeare, the roles have been allotted only to certain groups for centuries. "It's not that I can't direct Shakespeare, but oftentimes people don't give those opportunities to folks like myself," he says. "[CRT's approach] is itself a very radical, visionary action for the University. How often do you see a Malvolio who is from Trinidad [Guilarte]? … I think it is the way to do theater in the future."
The cast includes acting MFA candidates Darren Brown, Arlene Bozich, Curtis Longfellow, and Jeff DeSisto, and undergraduate actors Juliana Bearse, Madison Coppola, Chester Martin, Brian Sullivan, Kevin Hilversum, Joon Ho Oh; as well as theatre studies majors Olivia Benson and Max Helfand, and puppetry MFA candidate Mark Blashford.
"Twelfth Night" will be performed from Dec. 3 to Dec. 13. Evening performances start at 7:30 p.m. on Wednesdays and Thursdays, and at 8 p.m. on Fridays and Saturdays. Select matinee performances start at 2 p.m. on Saturdays and Sundays. For more information go to the CRT website.