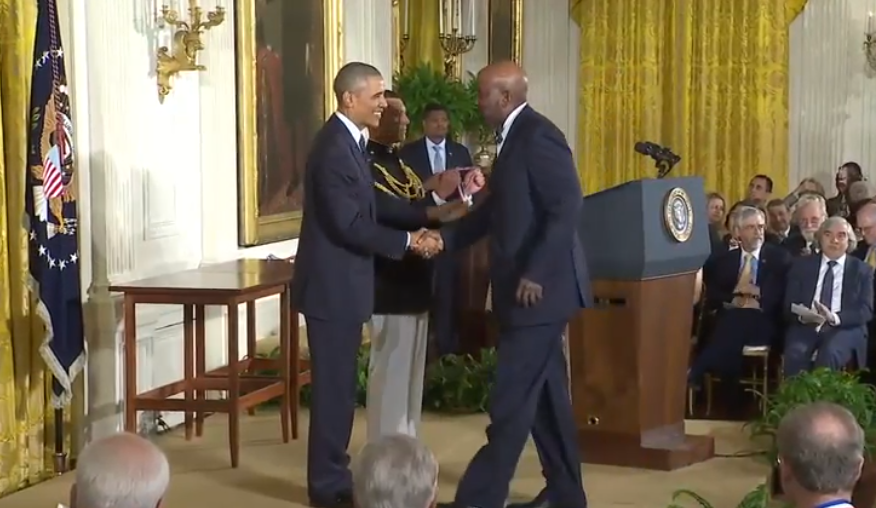 The White House has honored UConn's Dr. Cato T. Laurencin as a recipient of the National Medal of Technology and Innovation from the President of the United States.
The award is the nation's highest honor for technological achievement that is bestowed by the President on America's leading innovators. It was announced in December 2015.
"I am excited to be honored by President Barack Obama with this highest award in our land for scientific innovation," said Laurencin in December. "I need to thank my family, teachers, mentors, colleagues, and students for inspiring me each and every day. What has been accomplished on this journey is in large part due to them."
Laurencin received the medal at the White House on May 19. This marks the third time he has received White House honors. He is also the recipient of the Presidential Faculty Fellow Award from President Bill Clinton for his work bridging engineering and medicine, and the Presidential Award for Excellence in Science, Math, and Engineering Mentoring from President Barack Obama.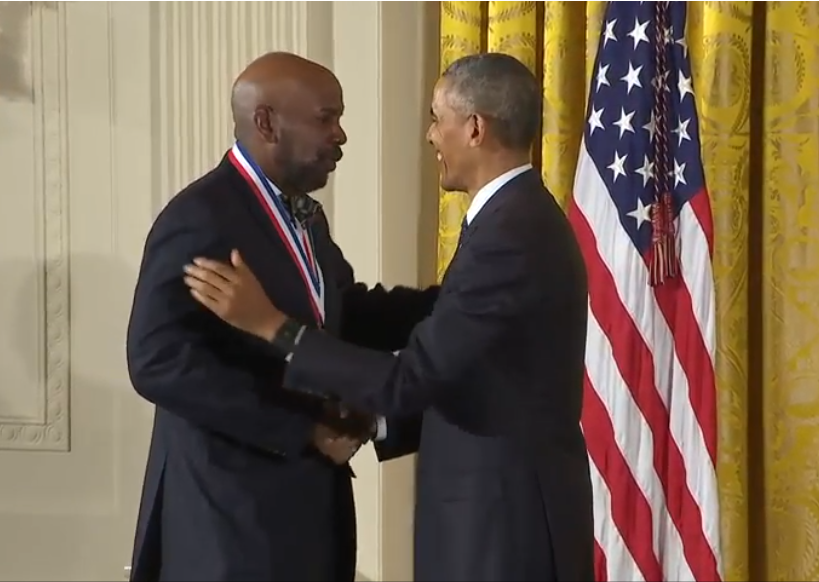 "We are so very proud of Dr. Laurencin and this prestigious accomplishment," said University President Susan Herbst. "His unwavering commitment to pioneering medical, surgical, and research innovations are truly advancing scientific discovery and human health."
Laurencin is a world-renowned surgeon-scientist in orthopaedic surgery, engineering, and materials science. He is known as a pioneer of the field of regenerative engineering. His work over a span of almost 30 years has had an extraordinary range of depth and breadth. He has made fundamental and seminal contributions in polymeric materials science and engineering, and nanotechnology. At the same time his research successes have included the growth and regeneration of bone, ligaments, and other musculoskeletal tissues.
"Congratulations to Dr. Laurencin on this amazing national recognition," said Dr. Andrew Agwunobi, chief executive officer and executive vice president for health affairs at UConn Health. "Dr. Laurencin's creative scientific vision and breakthrough research is catapulting UConn Health's research enterprise to the forefront of innovation."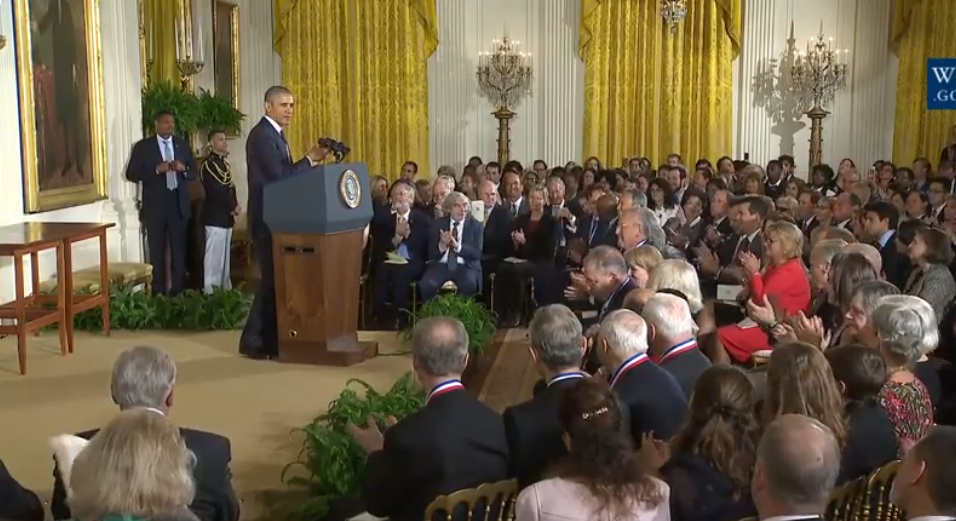 Beginning in 1985, the NMTI medal has been awarded annually to recognize those who have made lasting contributions to America's competitiveness, standard of living, and quality of life through technological innovation, and who have made substantial contributions to strengthening the nation's technological workforce. The medal is also meant to inspire future generations of Americans to prepare for and pursue technical careers to keep America at the forefront of global technology and economic leadership.
Laurencin earned his BSE in chemical engineering from Princeton University and his MD magna cum laude from Harvard Medical School. He simultaneously earned his Ph.D. in biochemical engineering/biotechnology from the Massachusetts Institute of Technology.
At UConn, Laurencin serves as the eighth University Professor in UConn's 130-year history. He is professor of chemical and biomolecular engineering; professor of materials science and engineering; and professor of biomedical engineering. He is also the chief executive officer of the Connecticut Institute for Clinical and Translational Science (CICATS), UConn's cross-university translational science institute. At UConn Health, he is director of the Institute for Regenerative Engineering; the Albert and Wilda Van Dusen Distinguished Professor of Orthopaedic Surgery; and director of The Raymond and Beverly Sackler Center for Biomedical, Biological, Physical, and Engineering Sciences. Laurencin is an elected member of both the National Academy of Medicine and the National Academy of Engineering.
The White House event on May 19 was live streamed at www.whitehouse.gov/live.