Dr. Reinhard Laubenbacher of UConn Health and The Jackson Laboratory (JAX) for Genomic Medicine is one of the newly named editors-in-chief for the Bulletin of Mathematical Biology, the official journal of the Society for Mathematical Biology.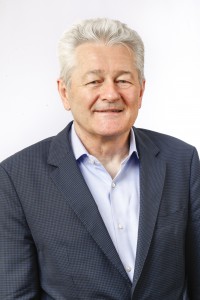 The other editor-in-chief is Dr. Alan Hastings of the University of California, Davis.
The Bulletin of Mathematical Biology has long been a premier publication for the dissemination of research findings at the interface of mathematics and biology.
"The mathematical sciences are rapidly becoming a key enabling technology for the life sciences and medicine," said Laubenbacher. "I am very excited to be in a position to help create the best possible publishing infrastructure to facilitate this. I am honored to continue the long tradition of the Bulletin as a premier outlet for research in quantitative biology."
Laubenbacher serves as professor in the Department of Cell Biology and director of the Center for Quantitative Medicine at UConn School of Medicine and JAX. He was the first joint UConn Health/JAX faculty member, joining in May 2013.