The opening in late January of the third Alumni Biennial exhibition at the Contemporary Art Galleries served not only as a display of recent juried art by UConn MFA graduates, but also as a forum for students to learn about what it takes to pursue a successful career in the world of art.
Judith Thorpe, professor of photography and director of the MFA program, says many UConn MFA graduates are still making art, despite statistics showing a large fall-off nationally for fine arts graduates after leaving school. "We have a good network of alums. Almost 80 percent were still exhibiting," she says. "They've done it through nonprofit galleries, teaching, in museums, and galleries. There's been a whole way of having a life in the arts that doesn't deter art-making."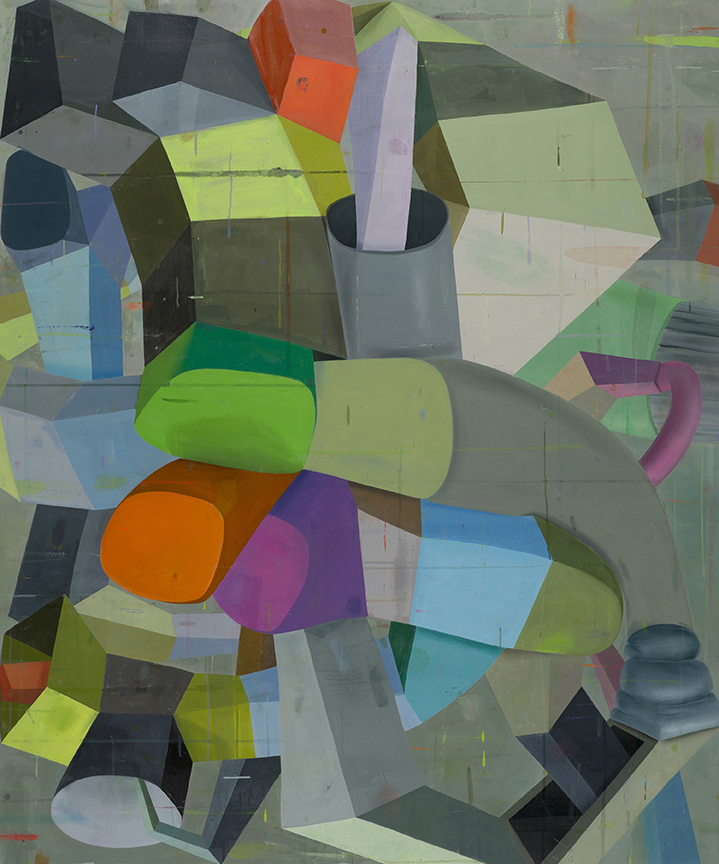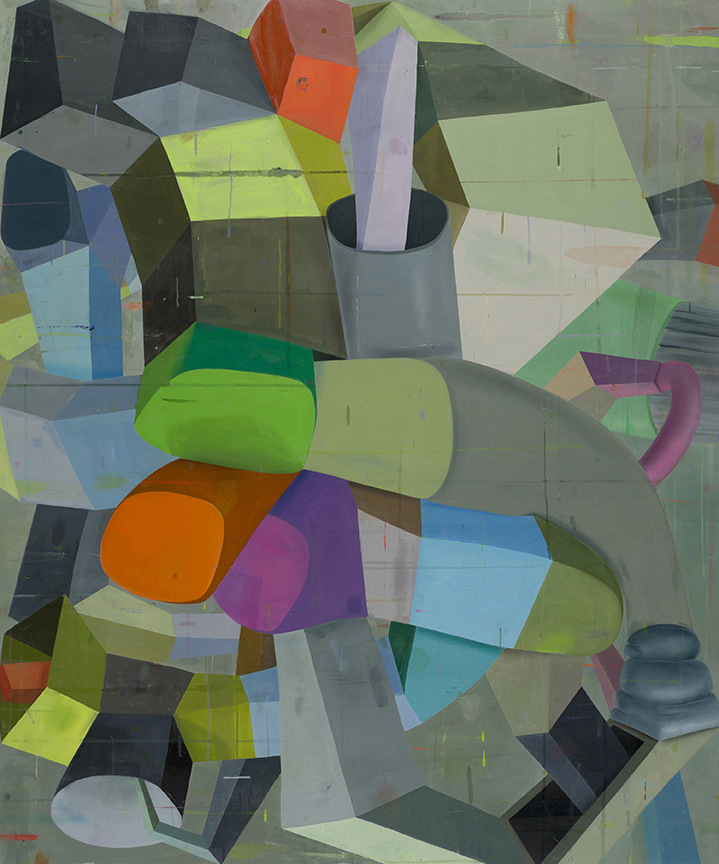 The four alumni whose works are exhibited include printmaker Jennifer Dierdorf '08 MFA, installation artist and sculptor Jared Holt '14 MFA, video artist Siobhan Landry '11 MFA, and painter Deborah Zlotsky '89 MFA.
Barry Rosenberg, director of Contemporary Art Galleries and associate professor of art, says the alumni exhibit is the one show he does not curate. Instead he recruits an outside curator, which for this exhibition was Jay Lehman, co-owner of Morgan Lehman Gallery in New York City, who reviewed an artist's statement, resume, art images, press clippings, and work submitted by more than 20 MFA alumni.
"Each artist [selected] makes a strong and thoughtful work about seemingly contradictory ideas and emotions, such as hope and longing, distance and intimacy, and sorrow and joy," Lehman says.
The alumni works include Dierdorf's series of flower portraits that burst forth from a solid background of color; Holt's interactive installation, "The Typewriter;" Landry's dream-like video, "A Place to Put Her," a dream-like engagement with narrative; and Zlotsky's colorful abstracts, as well as a chalk wall installation, "Homage to D and K," created at the gallery in January and inspired by her painting professors Deborah Dancy and Kathryn Myers.
During a discussion at the opening that was also attended by faculty in the Department of Art and Art History, the four alumni artists reminisced about their time in Storrs and the challenges of launching a career in art.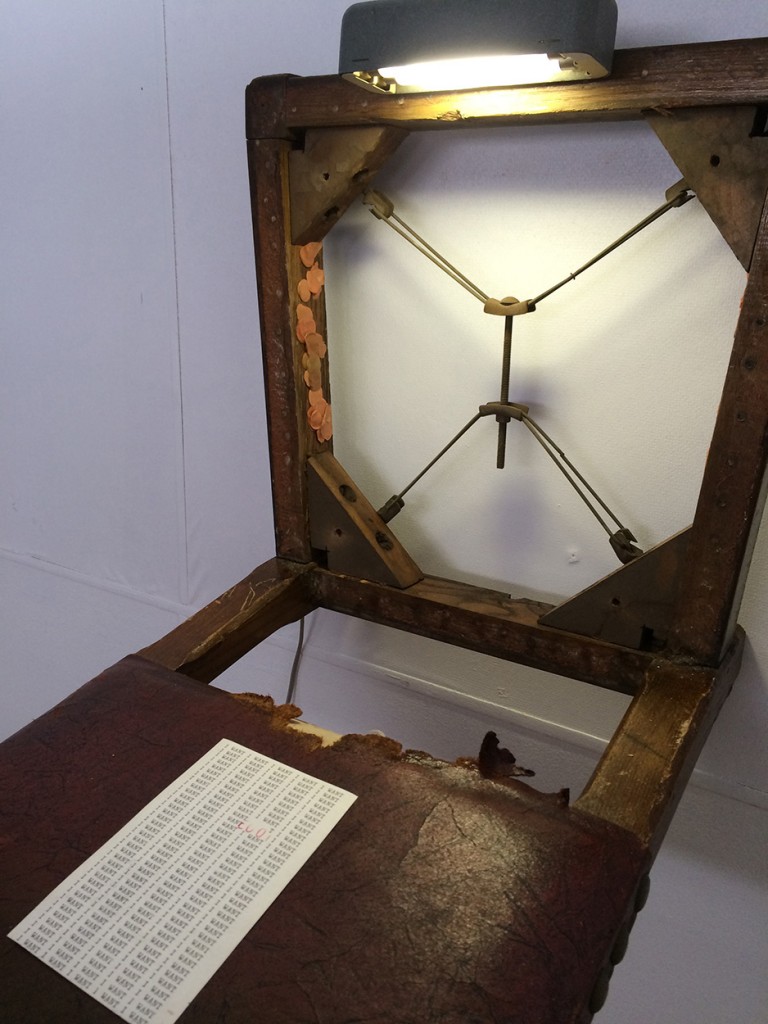 "It's taken me a long time to find my footing," said Zlotsky, a member of the first MFA class at UConn, who majored in art history as an undergraduate at Yale and today is an associate professor of art at Rhode Island School of Design. "I think you have to be persistent. I was always wanting to make my own work. I start teaching right after graduate school. Because I had so little studio background it actually made me a good teacher. I was constantly trying figure out and deconstruct how to tell my students how to do it."
Holt, who earned his undergraduate degree at the University of Texas at Arlington, said he was inspired to do graduate work in art by the enthusiasm of the small group of students he met in Texas, which was just starting its graduate program.
"I was around a starting-up MFA and I kind of put myself near them," he said. "Their studios were close to the art building. I could see the energy and the amount of thought that went into their work. It just fueled me to think about my art work in a serious way. When you start really being critical of yourself is when you want to push yourself further. I'm still trying to juggle life and art."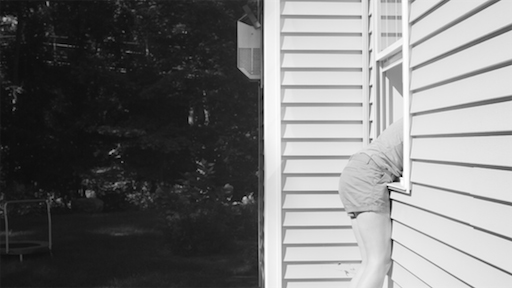 Landry said she was not making art after earning a degree in art and art history at the University of Michigan, and arrived in Storrs uncertain of her path; but in time, she found her direction.
"I think I was always scared of being an artist. I left college and missed making art because I always had," says Landry, who now lives in Boston. "Somewhere between the two years I spent here and leaving, it flipped in my head. I realized that it was a priority in my life. It was what I was going to be doing. Making so much work here, I got into the high from making work and how happy it can make you. I realized that's why people do it."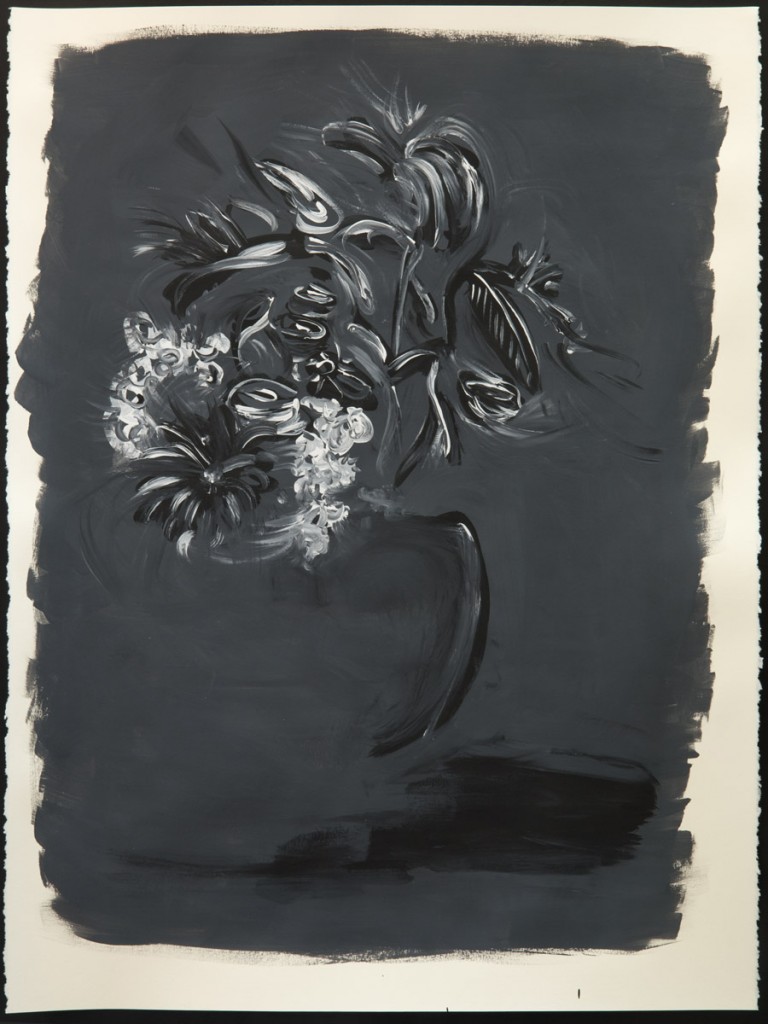 Dierdorf, who earned a degree in sculpture at the University of Kansas, wanted a graduate program with small classes and access to faculty. Her time in Storrs included working with Rosenberg learning about the curatorial and gallery side of the art world.
"I'm really lucky because I've managed to work out a schedule with work and studio practice that allows me a lot of time in the studio," said Dierdorf, who is the director of A.I.R. Gallery in Brooklyn, N.Y. "Right now I have one foot in my own practice and another in administration and helping other artists. I spend a lot of time helping artists to find money. A lot of my work is all about finding options and letting artists know it's just not teaching or finding a gallery to represent you, that there's tons of things you can do."
"Alumni Biennial" at the Contemporary Art Galleries, 830 Bolton Road, Storrs, continues through March 13. For more information go to the Galleries' website.