Dr. Robert L. Trestman, professor of medicine, psychiatry, and nursing and executive director of Correctional Managed Health Care at UConn Health will be a co-recipient of the 2016 Manfred S. Guttmacher Award for his outstanding contributions to the literature of forensic psychiatry by the American Psychiatric Association, its Council on Psychiatry and Law, and the American Academy of Psychiatry and the Law (AAPL).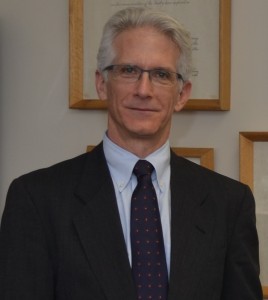 Trestman, along with Dr. Kenneth Appelbaum of the University of Massachusetts Medical School and Dr. Jeffrey Metzner of University of Colorado School of Medicine, are being honored as the editors of the first edition of the Oxford Textbook of Correctional Psychiatry.
"I am both delighted that the work done in correctional settings to treat mental illness is receiving such recognition and honored that we have been able to contribute the first textbook to this evolving field," said Trestman.
The award will be presented on May 15 during the 2016 annual meeting of the American Psychiatric Association in Atlanta, GA.
Each year, the Guttmacher Award, established in 1975, recognizes an outstanding contribution to the literature of forensic psychiatry in the form of a book, monograph, paper, or other work published or presented at a professional meeting.