UConn Health and the UConn Foundation have named Bess Economos, co-founder of Lea's Foundation for Leukemia Research, and Dr. Pramod Srivastava, director of the Carole and Ray Neag Comprehensive Cancer Center, as the recipients of the 2016 Carole and Ray Neag Medal of Honor, for their contributions to the fight against cancer.
"UConn is proud to honor Bess Economos and Dr. Pramod Srivastava for their remarkable contributions to the fight against cancer," says UConn President Susan Herbst. "Through her generosity, Bess Economos has enhanced patient care programs and invested in lifesaving research. And our own Dr. Srivastava is leading the world's first clinical trial for a genomics-based ovarian cancer vaccine."
The two will be honored at the 7th Annual White Coat Gala to benefit UConn Health on Saturday, April 16, at the Connecticut Convention Center in Hartford.
Bess Economos co-founded with her late husband, Michael, Lea's Foundation for Leukemia Research in 1998 in memory of their daughter, Lea Michelle. Lea Michelle was diagnosed with leukemia at age 18 and lost her battle 10 years later after an unsuccessful bone marrow transplant. The Economoses established the foundation to carry out their daughter's dying wish to help others and find a cure. The foundation has enabled enormous strides in research and treatment for leukemia, lymphoma, Hodgkin's lymphoma, and multiple myeloma. Lea's Foundation invests all of its resources to support clinical trials and patient programs in Connecticut. In 2006, the couple founded the Lea's Foundation Center for Hematologic Disorders at UConn Health.
Srivastava has earned international acclaim for his groundbreaking work in the immunological function of heat shock proteins and in cancer immunology, is widely published in scholarly journals, and serves on the editorial boards for several major journals in immunology. He holds the Eversource Energy Chair in Experimental Oncology and has served as director of the Neag Comprehensive Cancer Center at UConn Health since 2011. Highly accomplished in both basic and translational research, Srivastava is leading the world's first clinical trial for an ovarian cancer vaccine using patients' own genomics, or DNA.
"I am honored to be recognized by UConn," says Srivastava. "This award is particularly meaningful to me personally because it bears the names of Carole and Ray Neag, whose selfless service makes a difference in the lives of thousands of patients facing cancer as well as other diseases."
The White Coat Gala will be hosted by Herbst, together with Mark Zinni, anchor of Eyewitness News on WFSB Channel 3.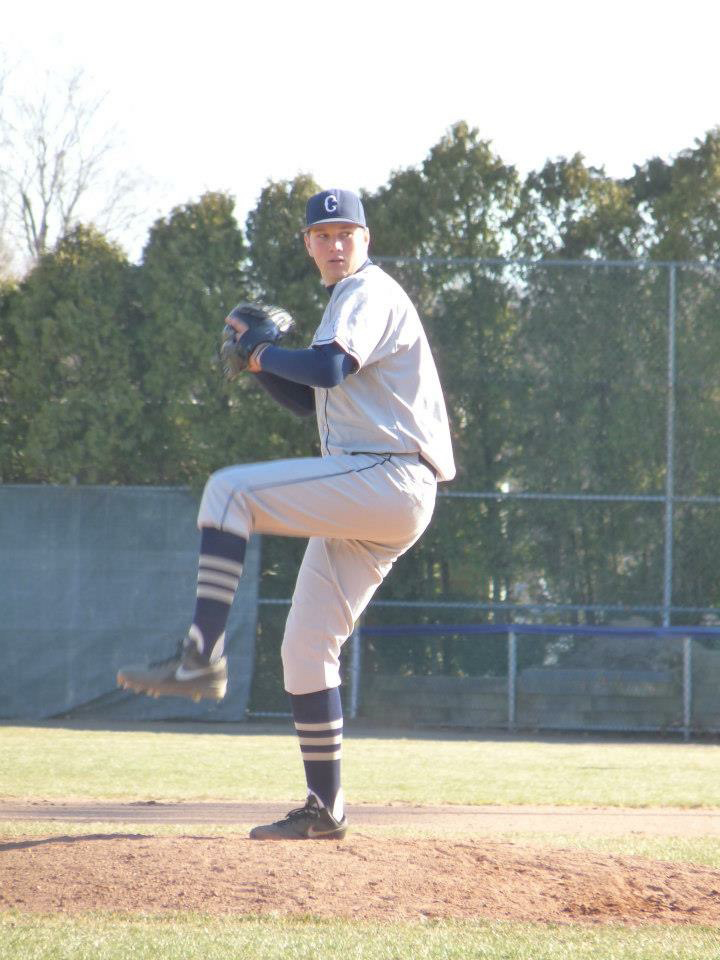 The evening also will feature special guest speaker Ryan Radue, a 21-year-old patient at the Neag Comprehensive Cancer Center. Radue, of Appleton, Wis., graduated from UConn with a bachelor's degree in accounting and a 3.5-plus GPA in December 2015, while undergoing chemotherapy. He is currently a graduate student at the UConn School of Business. Radue also is a pitcher on UConn's baseball team.
"UConn Health has made a very difficult process go by as easily as possible. Everyone—all of the doctors, nurses, and staff—are always willing to go out of their way to answer any question or clear up any concern," said Radue. "I wanted to get involved with the White Coat Gala to help put a light on how great UConn Health is, and hopefully help others facing cancer get the same care and experience I have had."
The White Coat Gala has raised more than $3.5 million for UConn Health, Connecticut's flagship public academic medical center. The event celebrates UConn Health's eminent physicians, dentists, and researchers who are translating discoveries made in the lab into lifesaving advances.
Proceeds from this year's White Coat Gala will benefit UConn Health's comprehensive campus revitalization project, called Bioscience Connecticut, as well as the Carole and Ray Neag Comprehensive Cancer Center. Major Bioscience Connecticut projects include new state-of-the-art outpatient and hospital facilities and expansions for research laboratories and business incubator spacing. In addition, a modern extension will be added to the academic building to accommodate a 30 percent increase in medical and dental students.
The White Coat Gala is supported by the generosity of founding title sponsors Richard and Jane Lublin and top sponsors Stanley Black & Decker, Carole and Ray Neag, Robert and Renee Samuels, Shipman & Goodwin, TIAA-CREF, and The Creative Mile. Media sponsorship is generously provided by WFSB Channel 3.
Tickets may be purchased online, or by phone: 860-486-7169. For information about sponsorship opportunities, please contact Abbie O'Brien at 860-679-4524 or aobrien@foundation.uconn.edu. For all other questions, please e-mail uchcgala@foundation.uconn.edu.