There comes a time when many actors think about moving from the spotlight onstage to behind the scenes to direct.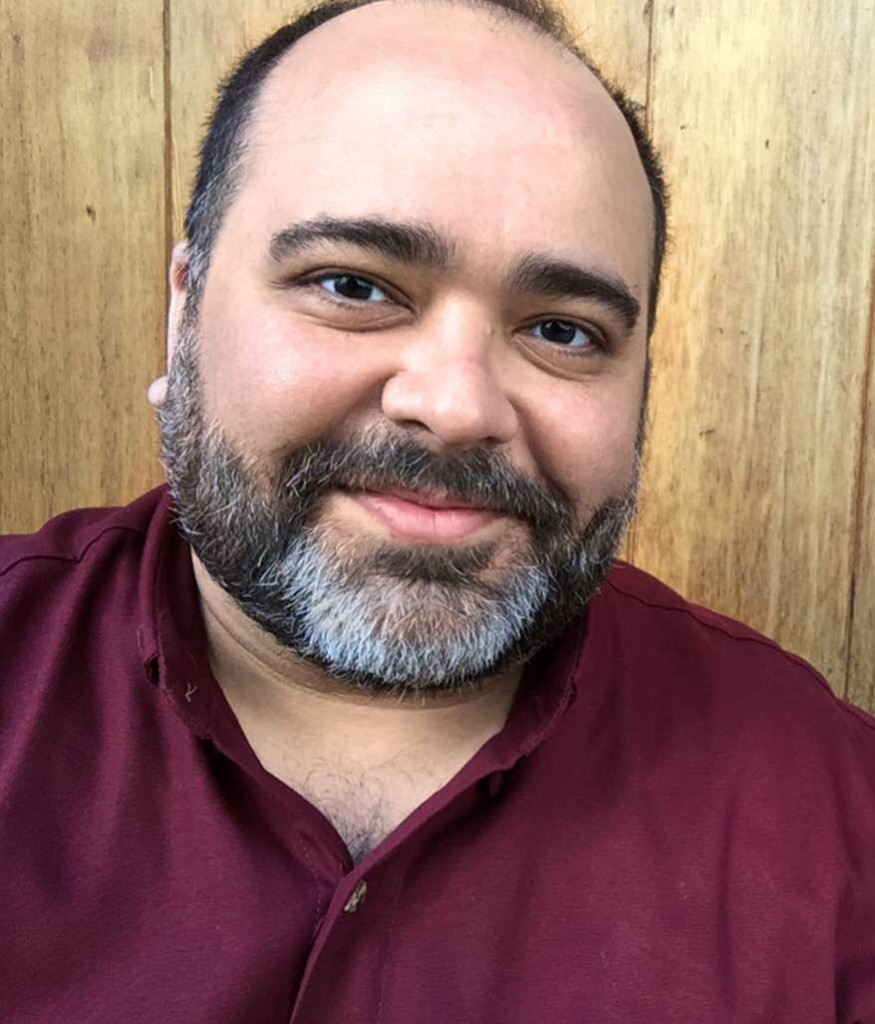 For stage veteran Richard Ruiz '98 MFA, that time came when he returned to Storrs to play a familiar role as Sancho Panza in the Connecticut Repertory Theatre's 2012 Nutmeg Summer Series production of "Man of La Mancha" directed by his longtime mentor, Vincent Cardinal, chair of the dramatic arts department.
"Vince had not directed it before. He would consult me often and ask if this would be a good way to direct a scene," says Ruiz, who had performed the role of Panza five times previously. "I ended up kind of semi-directing some of those scenes from the wings. I enjoyed that collaborative process. It sparked thoughts about being a director. I pitched it to him that someday I'd like to direct."
Ruiz makes his directorial debut with this week's CRT production of "Monty Python's Spamalot," the Tony Award-winning musical comedy based on the film "Monty Python and the Holy Grail," the wacky British comedy troupe's send-up of King Arthur and his Knights of the Round Table and their quest to find the mystical object in Arthurian legend that would provide eternal youth, abundant food, and happiness. "Spamalot" stars Richard Kline as King Arthur and Mariand Torres as the Lady of the Lake in performances from April 21 to May 1 in the Harriet S. Jorgensen Theatre.
Ruiz, who last appeared onstage at CRT in 2014 with Kline in Neil Simon's popular "The Sunshine Boys," says he imagined that his first directing experience would be a small play with two or four actors, not a full-scale musical.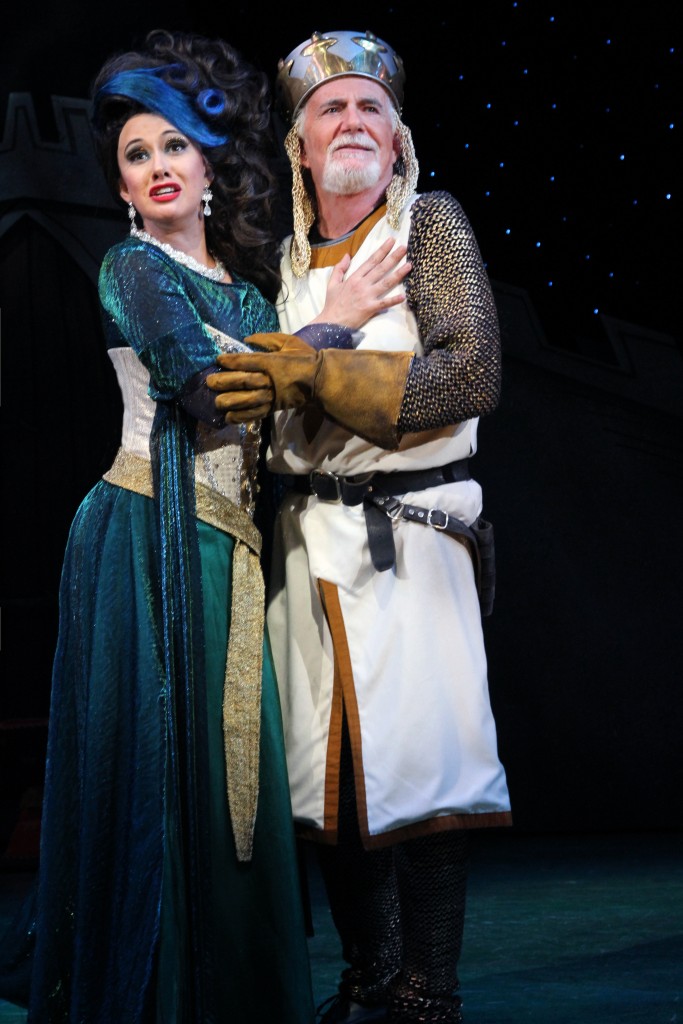 "I thought, I can't pass this opportunity up. I'm going to jump in completely at the deep end and see what happens," Ruiz says. "The beauty of coming back to UConn is that it's a great safety net. I put in my director's note that this is me continuing my education. I have learned as much as the kids have learned in putting this together, and I told them that from day one."
Kline, known for his role in television's "Three's Company," and Torres, who returned from Japan following the world premiere of "Prince of Broadway" directed by the legendary Harold Prince, previously collaborated as Elphaba and the Wizard during the national tour of the hit musical "Wicked." Ruiz says having students work closely with two experienced performers who have toured together provides additional learning opportunities, as they observe how the pair approach their craft.
"Mariand has this solo where the whole cast surrounds her," he says. "I can see on their faces, they're thinking: Wow, that's what we're trying to get to. Richard has gone to the graduate class, which is focusing on comedy, and done some master classes [with them]. The stuff he's contributed to the kids has been fantastic."
Ruiz says one of the challenges he has had to work out is guiding Millennial students taking on stage roles based on a 1975 film and rooted in the surreal sketch comedy of the Monty Python players.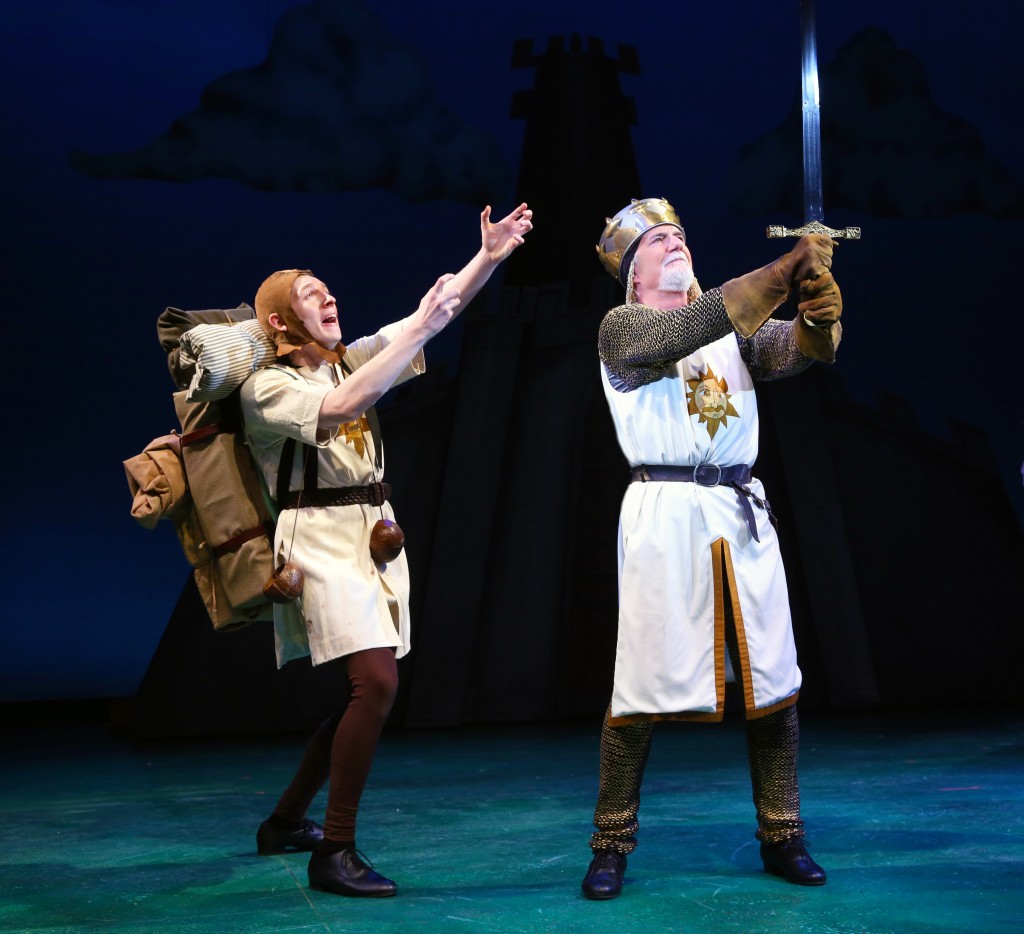 The pace of the film is slow and there are epic scenes simulating a long journey on horseback depicted by the actors skipping along with a hand pretending to hold horse reins, to the accompaniment of shells clapping to simulate the sounds of hooves. Memorable references from the storyline that are translated to the stage include the "Killer Rabbit," Tim the Enchanter, and crossing "The Bridge of Death," which play in the tradition of the British Pantomime musical comedy that influenced the Python troupe's performances.
"It was tricky for the kids to wrap their heads around," Ruiz says. "It's definitely a different generation exposed to a different world. They think faster, move faster, and technology gives them access to everything very quickly. They're so raised on television and film, the style of this being so broad is hard for them. They're used to seeing movies with people being close together and talking in a whisper. They have to be louder, faster, and funnier. That style has been hard for them to embrace. It is emulating the energy and the style of the film and what the Python boys did with it."
In the 16 years since Ruiz left Storrs, he has performed across the United States with many of the nation's leading repertory companies, and earned critical acclaim for his work. His aim in returning often to CRT to act, and now to direct, is to encourage young actors to keep moving to reach a higher level of performance. The role of director is growing on him, which he says is a bit of a surprise.
"I tend to be hard on myself, as most people do. I thought I might not be cut out to do this," Ruiz says. "Then in the third week of rehearsals, I saw improvement in the kids. They were taking notes [on advice] I was giving. The show was coming together. I thought the actor in me would want to be out there. There has been none of that conflict. My actor ego doesn't get in the way. I want everyone to be fantastic, and I like being the guy who puts out the fires and helps the show to get where it needs to be. I'm OK with being the director."
The CRT production of "Spamalot" will be performed April 21 through May 1 at the Harriet S. Jorgensen Theatre in the Jorgensen Center for the Performing Arts. For more information, go to the CRT website.