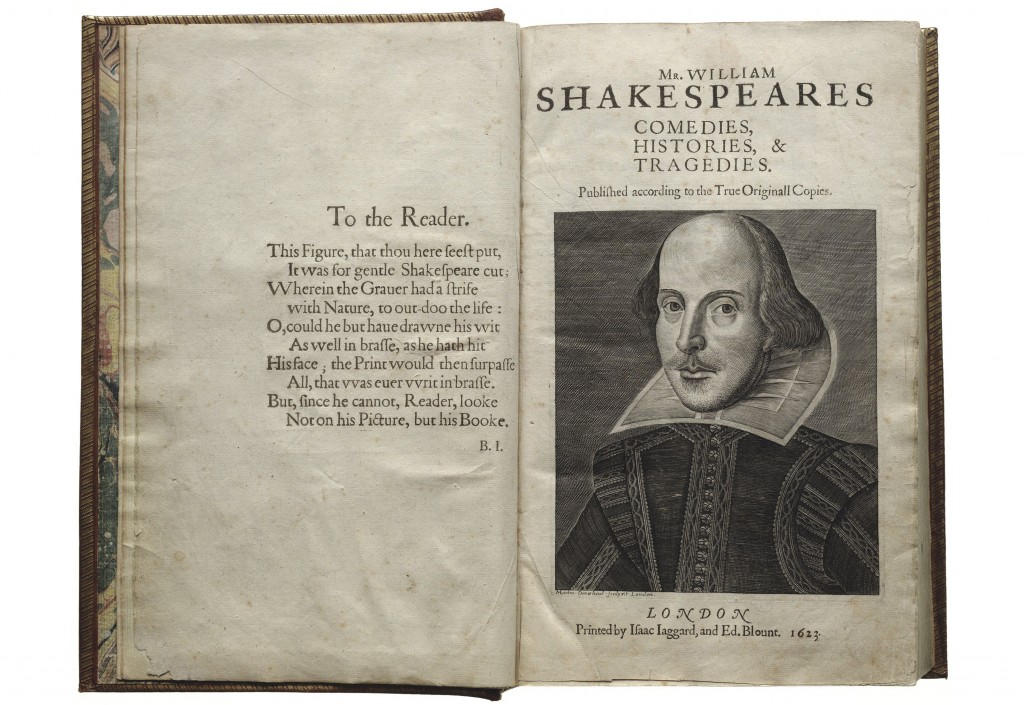 Recent news coverage of the discovery in Scotland of a previously unknown first edition of William Shakespeare's collected works has brought increased interest to the national traveling exhibition "First Folio! The Book That Gave Us Shakespeare." That exhibition is coming to UConn in the fall, and will be on display at the William Benton Museum of Art from Sept. 2 to 25.
The "First Folio" is the first collected edition of Shakespeare's plays published by two of his fellow actors in 1623, seven years after the Bard's death on April 23. The collection includes 18 plays that would otherwise have been lost, including "Macbeth," Julius Caesar," "Twelfth Night," "The Tempest," "Antony and Cleopatra," "The Comedy of Errors," and "As You Like It."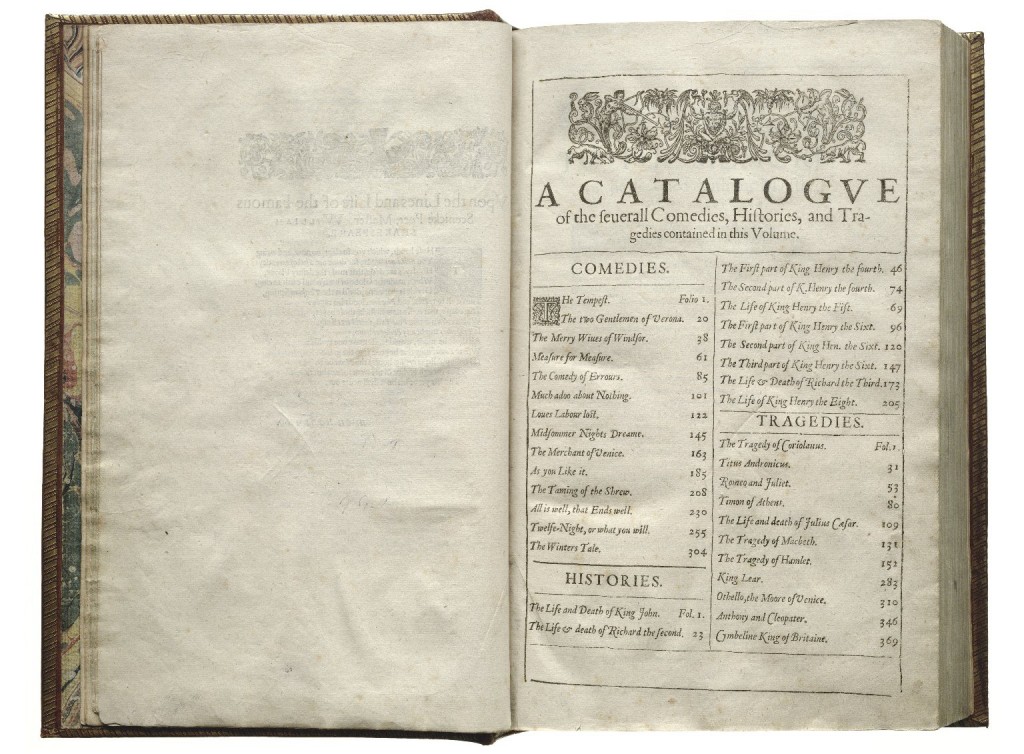 The national tour is being hosted by one institution in all 50 states, Washington, D.C., and Puerto Rico to mark the 400th anniversary of Shakespeare's passing this year. The tour is a partnership between The Folger Shakespeare Library, Cincinnati Museum Center, and the American Library Association.
"As an institution with a strong history of championing the dramatic classics through our resident theater, Connecticut Repertory Theatre, we are very proud to have the opportunity to host this exhibition for our state," says Anne D'Alleva, dean of UConn's School of Fine Arts. "This is an important document in the life of the arts, and for our students and wider community to experience here on campus."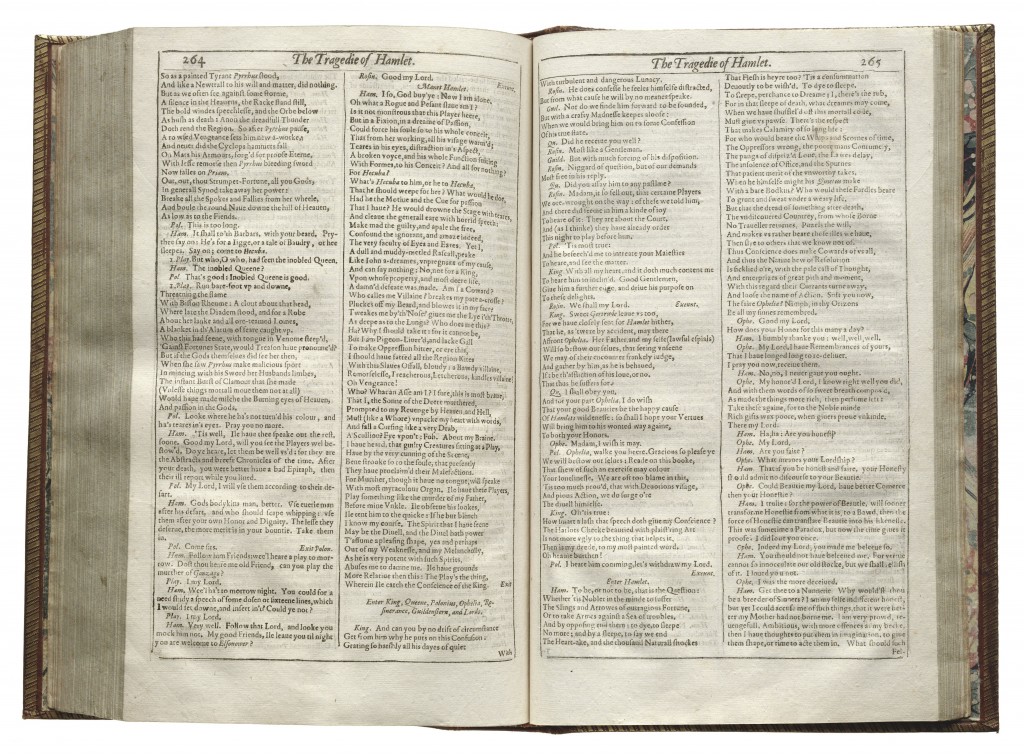 During the month-long run of the exhibition, UConn will also present a variety of related academic and cultural programming in its venues, including the Ballard Institute and Museum of Puppetry, libraries, and lecture halls. The activities will include a Connecticut Repertory Theatre production of a Shakespeare play, workshops for high school English teachers, a festival of Shakespeare in film and popular culture, a puppet adaptation of "Macbeth," a menu from the Elizabethan era served at the Benton Museum café, and other events.
"UConn is an ideal host for the First Folio exhibition, given its diverse and vibrant community of Renaissance and Reformation scholars," says Brendan Kane, associate director of UConn's Humanities Institute and an associate professor of history.
Kane also serves as the University's faculty representative to the Folger Consortium, a collaborative endeavor of the Folger Shakespeare Library and more than 40 universities in the U.S. and abroad, which UConn joined in 2014. He says hosting the tour strengthens scholarly links with the Folger, and also demonstrates the University's ongoing commitment to public humanities and scholarly outreach.