Choosing to pursue a career in art is not a decision to be taken lightly. So Barry Rosenberg sets out to help MFA students in his graduate seminar understand just what being a professional artist means.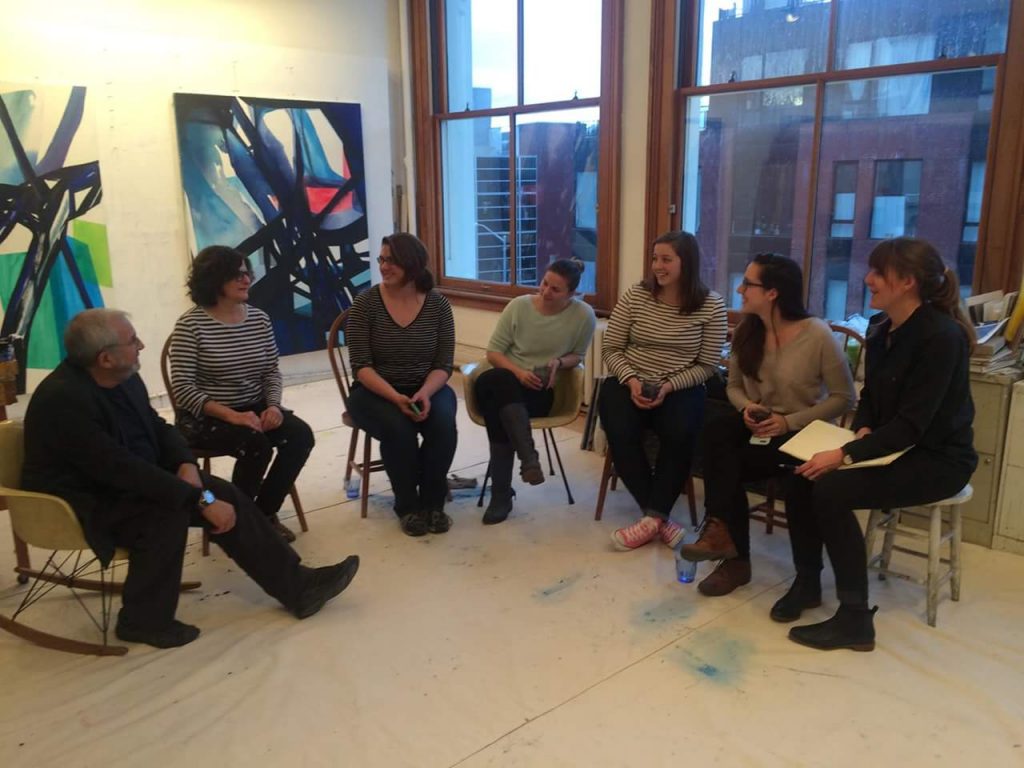 In March, Rosenberg, associate professor of art and director of UConn's Contemporary Art Galleries, took his students to New York City during Armory Arts Week, which brings together nearly 200 galleries from 28 nations. There they spent "a weekend of selling, schmoozing, and networking," that included the opportunity to visit the studios of artists in New York, private galleries in the homes of prominent collectors of art, and UConn alumni who have established careers in the world of art.
Rosenberg says the trip helped them focus on what they want to accomplish. "This helps them to figure out how to make the right choice for themselves and their future," he says. "You can't be a contemporary artist and not decide those types of things. I show them the behind the scenes. It's eye-opening for them."
Thoughts from some of the students who participated in this year's seminar: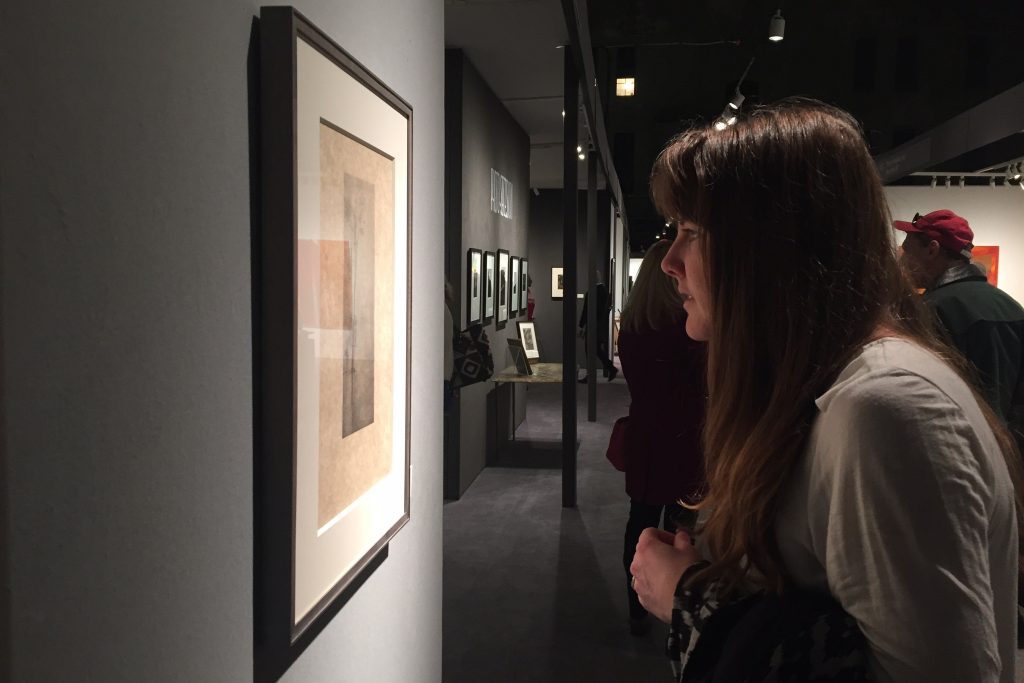 Kelsey Miller: My experience of art in the formal context of a museum, gallery, or fair is that it often seems to exist on a faraway pedestal. I always wonder: How did this artist get here and how will I ever get here? It can be inspiring – I get this; look how this artist is getting us to think and engage. Other times I find the work to be daunting: What is the point here? At a time in my career where I am constantly taken by thoughts of how I will find my place in the contemporary art scene, it was a comforting reminder that successful artists are people too, complete with a healthy dose of humility.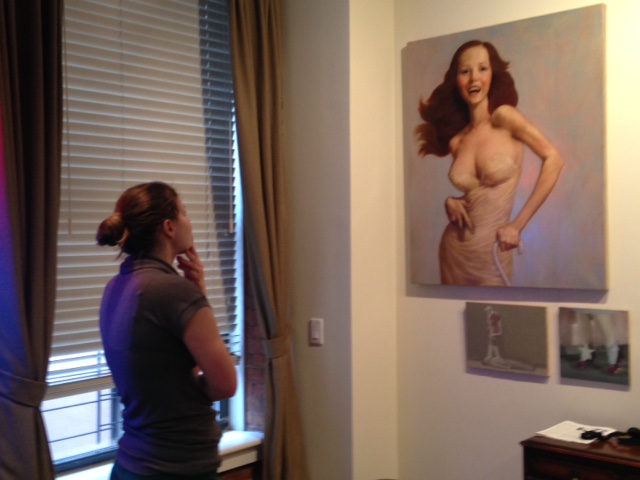 Jelena Prljevic: The opportunity to meet a variety of actively practicing artists, and study their works allowed me to improve upon my projects. Comparing, reflecting, and gauging my own body of work against what is in the field gave me insight into how to carry forward and expand upon how I interpret my art. Their dedication to their practice, and their stories of overcoming their personal and professional struggles is inspiring. The most important thing I've drawn from this experience is the realization that networking and having an art community is necessary to function in the real world.
Kaleigh Rusgrove: Seeing the artist studios was hugely influential, because it gave me an idea of what is actually possible for the future and what I might aspire to someday be doing. The Armory weekend was completely overwhelming! There was so much to see and just so much art. Seeing the work in New York has also helped me to take more risks in my practice. You see all this phenomenal edgy work and think: I can do that, but I can do better, and begin to really push yourself in the studio.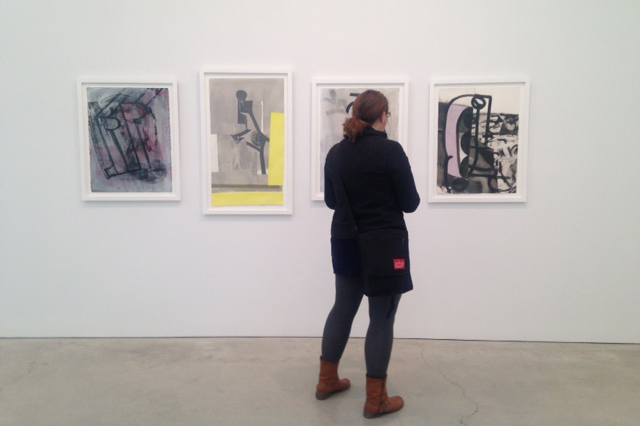 Erin Smith: One of the biggest lessons learned from our visits to galleries and with artists is just how important community is to the life of an artist. From making work, to showing work, to supporting one another, it seems unfathomable to think of working today without a community. Along with the ability to see work from all of the world, Armory week was incredibly helpful in seeing how the art market operates. Each of the shows we visited Armory weekend had a different market, which was interesting to see in person, and felt important when considering questions about who pays for the art we make in the future.
Claire Stankus: It was inspiring to see how dedicated and strong-willed artists were about making their work, along with their determination to get their work out to galleries or exhibitions. I was reminded that a lot of opportunities to show art arise from connections and networking, but it's also a reflection of how driven and involved an artist wants to be. Armory weekend strongly highlights the range of art being made. The most helpful aspect of the weekend in terms of my future career is seeing the opportunities geared to emerging artists. I saw that being an artist looks different on everyone; to some it may mean working in a gallery, non-profit organization, or even a few part-time jobs while sustaining a creative practice.