UConn will invest $225,000 in an interdisciplinary research and education program to identify new antibiotics as part of the White House's $121 million National Microbiome Initiative, which was announced this month.
Microbiomes are communities of microorganisms that live on and in people, plants, soil, oceans, and the atmosphere, and are critical to maintaining healthy function of these diverse ecosystems.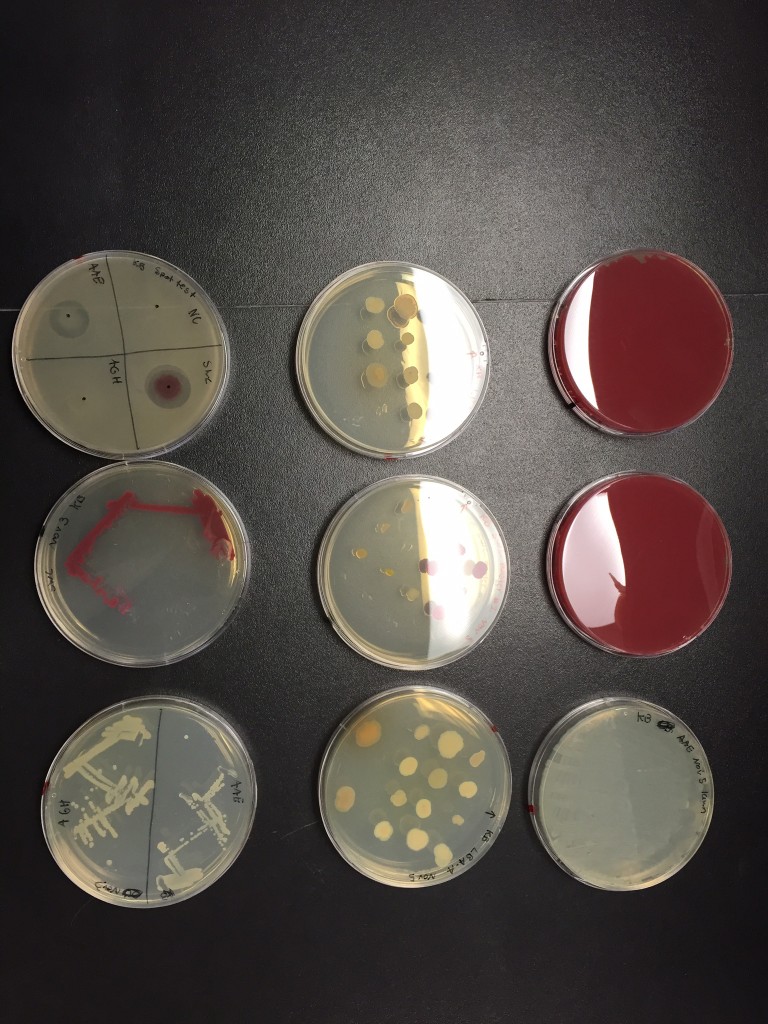 UConn's investment is in partnership with the Small World Initiative, which plans to expand the search for new antibiotics to 150 high schools and undergraduate institutions worldwide by 2017. UConn microbiologist Nichole Broderick serves as Instructor Lead for the Small World Initiative, and will host the summer 2016 training session for university and high school faculty participating from across the United States, Spain, and India.
Broderick spoke at the National Microbiome Initiative's introduction today on the need to expand the microbiome workforce; the Small World Initiative's efforts to expose students to authentic research experiments through characterization of antibiotic-producing bacteria from soil; and UConn's future expansion to full microbiome characterization of students' soil samples. The expansion will be led by the Department of Molecular and Cell Biology and the Institute for Systems Genomics at UConn.
The total investment by institutions across the U.S. outstrips the federal investment by many millions of dollars, and should provide a long-term benefit to the field, which has grown quickly since the term 'microbiome' was coined in 2001. Dysfunctional microbiomes are associated with many issues, including human chronic diseases such as obesity, diabetes, and asthma; local ecological disruptions such as the hypoxic zone in the Gulf of Mexico; and reductions in agricultural productivity.
Despite the exciting discoveries about the importance of microbiomes that have taken place in the past 15 years, scientists still lack the knowledge and tools to manage microbiomes to prevent dysfunction and restore health. The National Microbiome Initiative aims to advance understanding of the microbiome through three main goals: supporting interdisciplinary research to answer fundamental questions about microbiomes in diverse ecosystems; developing platform technologies that will generate insights and enhance access to microbiome data; and expanding the microbiome workforce.