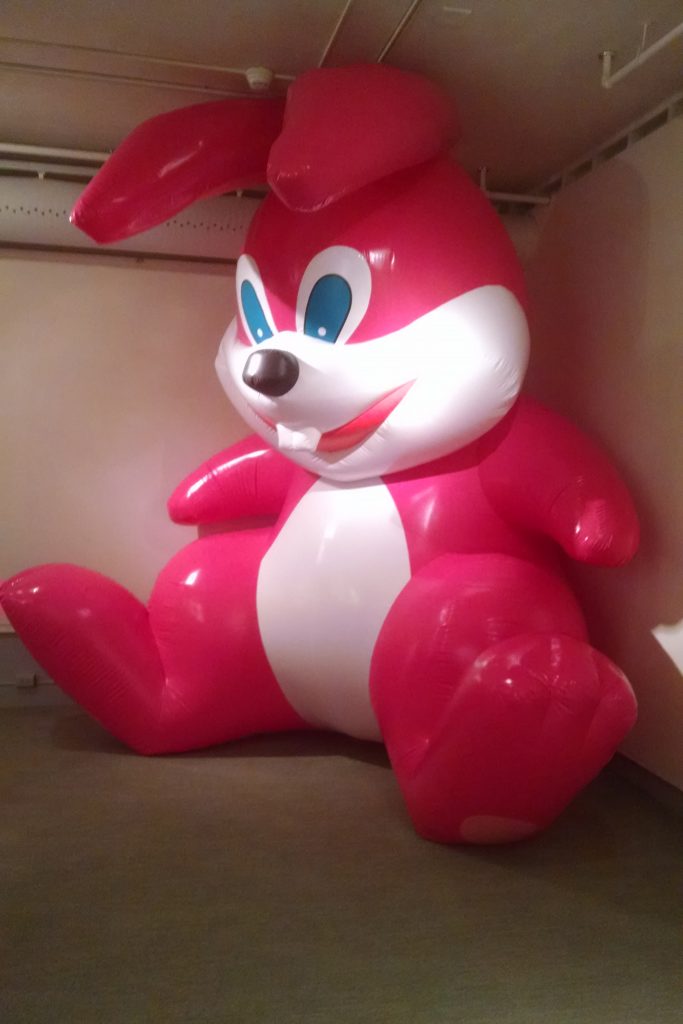 Marketing replicas bouncing in the air outside of shopping malls or car dealerships and giant balloons of cartoon characters floating along the route of the annual Macy's Thanksgiving Parade are forms of inflatable art familiar to many.
But ever since pop artist Andy Warhol used metalized plastic film to seal in helium and oxygen for his work "Silver Clouds" in 1966, artists have explored ways to expand inflatables to a higher level of art, the kind of inflatable sculpture created by a range of artists currently on display in "Blow Up: Inflatable Contemporary Art" at the William Benton Museum of Art through July 31.
The traveling exhibition was developed with a grant from the National Endowment for the Arts by Carrie Lederer, curator of exhibitions at the Bedford Gallery at the Lesher Center for the Arts in Walnut Creek, Calif., who first saw Momoyo Torimitsu's giant bunny rabbits, titled "Somehow I don't Feel Comfortable," in 2003 at a museum in West Palm Beach, Fla.
"My son at the time was quite young, and I remember him falling back on his heels as we entered the room with these two huge, inflatable bunnies," Lederer says. "All of us stopped in our tracks when we saw these large, ominous bunnies. I thought, 'There is a show in this piece.'"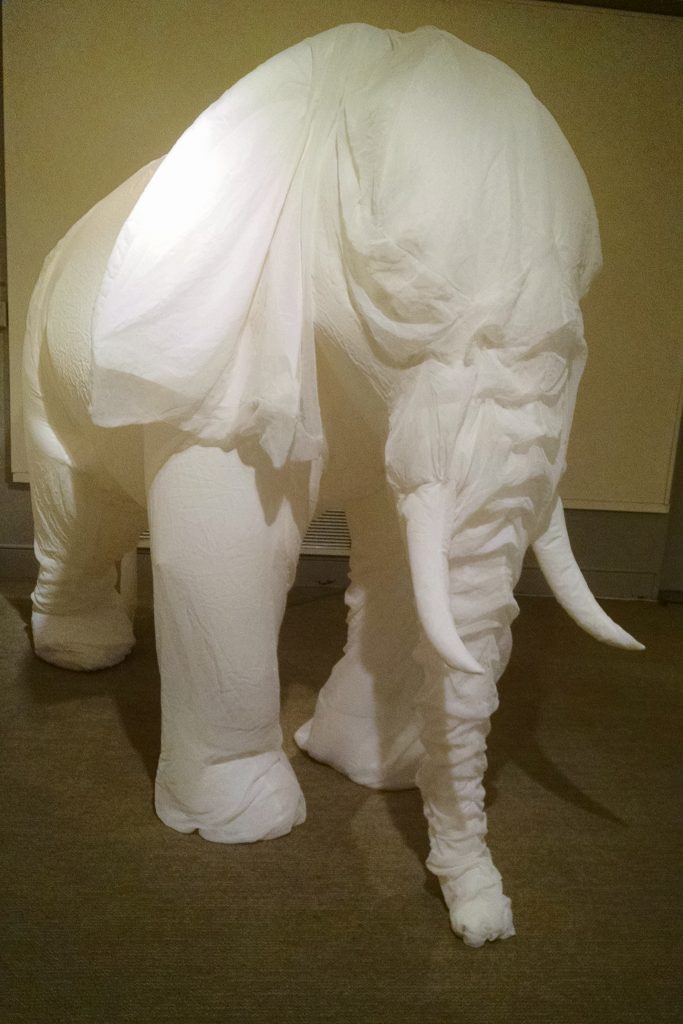 "Blow Up" includes "Inflatable Superheroes," two giant characters designed by Patrick Flibotte; a life-size replica of the 1977 Trans Am featured in the film "Smokey and The Bandit," created by Guy Overfelt; the playful "Live Rock," an abstract designed by Lee Boroson that addresses ocean environmental concerns; Clair Ashley's "Thing Two," an abstract of spray paint on PVC-coated canvas tarpaulin; and "White Elephant," by Billie Grace Lynn, that focuses on the spiritual, ancient history of white elephants in Asia.
Lederer says that while developing the exhibition for her California gallery last year, she studied a wide array of individual works but never found an entire show of inflatable art.
"We were thrilled to put our finger on the pulse of a medium that I think in the past five to 10 years has really become very popular in the contemporary art world," she says. "It does engage our fascination with inflatables, and investigates the infinite ways that an artist can use air to create movable, lightweight sculpture. They conjure up for us these tangible connections to childhood and our memories, whether it's pummeling that Bozo punching bag or sledding on a tire inner tube. There's an accessibility and a sense of fun and humor to the exhibition.
"At the same time," she adds, "we have a chance to explore a national roster of artists, and how they are imbuing their inflatable works with wit and meaningful conceptual ideas."
Boroson, who has done a number of inflatable works, created "Live Rock" for the exhibition. Lederer says the artist often explores phenomena of nature, such as the movements of land, water, or air. "I think it's intriguing that he uses inflatable forms to build his sculptures – a medium that is soft, puffy, and very friendly – to explore ideas and issues of the environment," she says, "and also to portray landscape or coral, which are often rock hard and sometimes dangerous."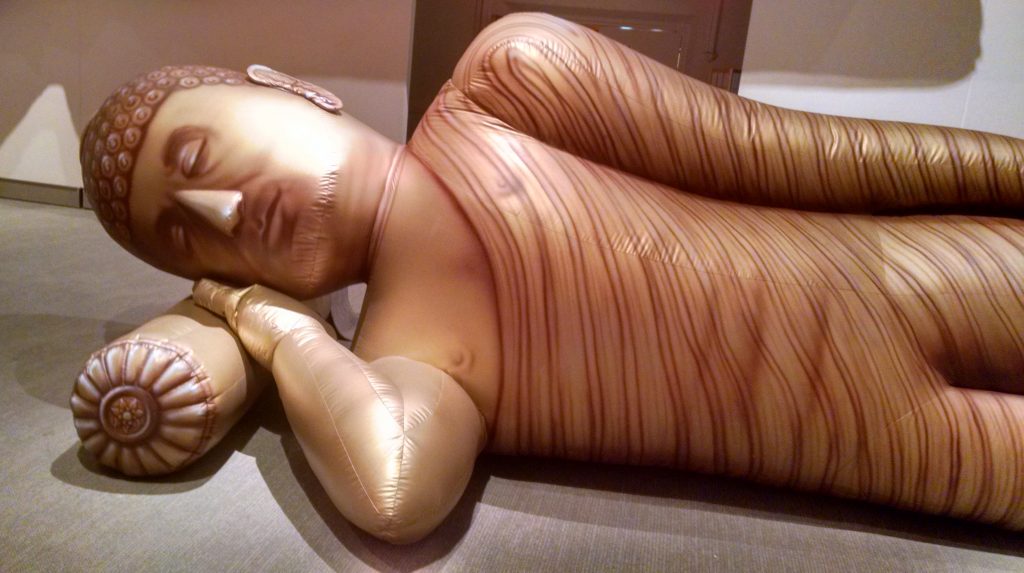 Keeping inflatable sculptures on display requires continual use of fans to keep the art upright and inflated by air. One of the challenges with setting up and packing a traveling exhibition that includes works so close to viewers, including young children, is that the sculptures must be monitored for patching and repairs.
Although the sculptures are well designed and constructed overall, in some cases they need adjustments or repairs. Claire Ashley's works, for instance, need frequent patching and repainting. "The sculptures shift and change over the course of the years as she exhibits them," says Lederer. "Claire understands that they will evolve and change as they are inflated and deflated. She repaints the cracks or adds a colorful patch – it's the nature of the work."
"Blow Up: Inflatable Contemporary Art" continues at the William Benton Museum of Art, 245 Glenbrook Road, Storrs, through July 31, with the exception of a closing during the Independence Day weekend. For more information, go to the Benton website.