Inspired by Shakespeare's "Romeo and Juliet" and buoyed by the music of Leonard Bernstein, the lyrics of Stephen Sondheim, and the choreography of Jerome Robbins, "West Side Story" remains an enduring part of musical theater nearly half a century after its 1957 debut.
Beyond the award-winning music and dance, the story of the clash of cultures between Puerto Rican and white teens on the streets of New York City is a topical theme in the political climate of 2016 America, according to Cassie Abate, director and choreographer for the Connecticut Repertory Theatre's production of "West Side Story," which runs from July 7 to 17 at the Harriet S. Jorgensen Theatre.
"It really is rooted in the '50s with what was going on with Puerto Rican immigrants coming in," says Abate, who is back at CRT for her sixth summer. "I wanted to approach it as time period-specific, with the audience walking in thinking they are seeing this period piece but walking out and saying, 'oh my god,' nothing's changed."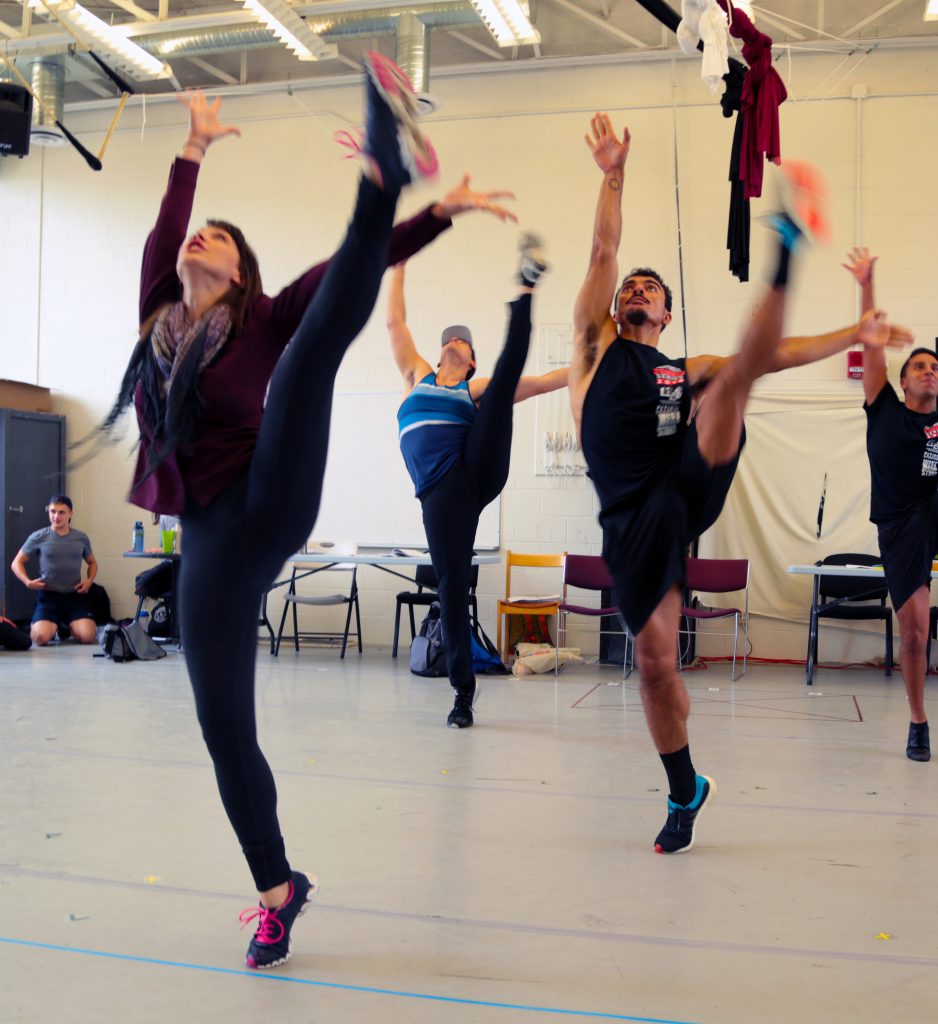 The story of two young lovers torn between their love for each other and their allegiance to rival ethnic street gangs was revived three times on Broadway and twice in London. It also produced the 1961 film whose soundtrack is among the best-selling recordings of all time, staying on the album charts for more than a year in both the United States and the United Kingdom.
Abate, head of dance in the Musical Theatre program at Texas State University, has worked as a director and choreographer in regional theater, and as a performer in regional theater and on a national tour. She has worn the dual hats of director and choreographer for several recent CRT productions including "Peter Pan," "A Chorus Line," and "Seussical the Musical."
"In a lot of ways, my approach to directing and choreography are the same," Abate says. "What is the story we're telling, and what needs to get accomplished in the scene or in the number in order to progress these characters' journeys? The difficulty with this show in particular is the balance between reality and artistry. If everything is 100 percent real, the dancing seems out of place. That's been the challenge as a director/choreographer – maintaining that balance."
A challenge for the cast, Abate says, is the complexity of the Bernstein score, which frequently changes tempo in mid-song, and results in some of theater's most vibrant dance sequences. "Bernstein's score, there's nothing like it," she says. "In a typical score you count in eight. In this, there will be a count of six, a count of 10, and then a count of five."
At the same time, she says, the actors must deliver the songs within the context of the story. "The actors are doing a great job finding the truth and the need behind these songs. The music is so ingrained in all of our minds and souls. The actors are really bringing it to life."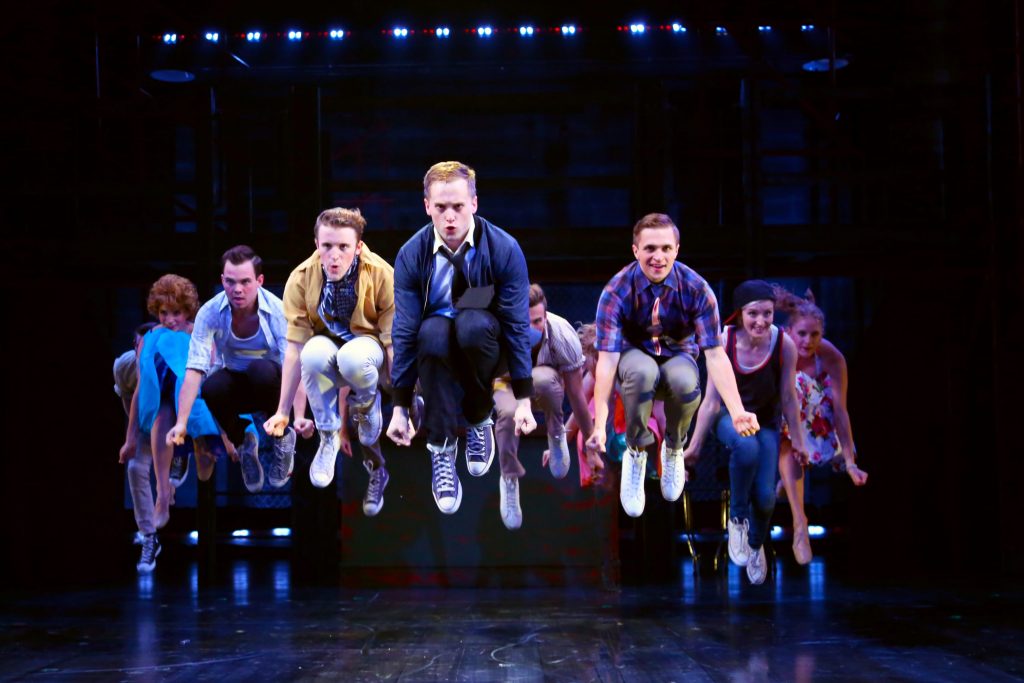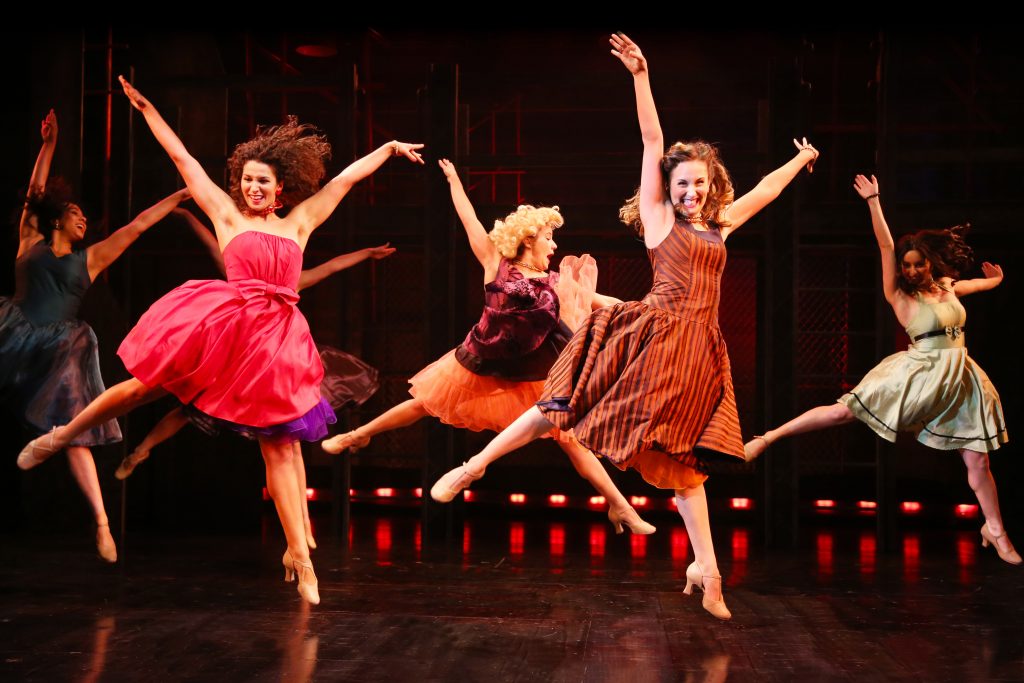 Abate says "West Side Story" is a production she has wanted to work with again for some time, having once performed as part of the ensemble and served as understudy for the role of Maria. She says the CRT production will remain true to the intention behind the original Robbins choreography, but also include some new approaches she is working on with the cast.
Regional theater increasingly provides such opportunities for directors, actors, and choreographers, she notes. "Regional theaters over the last couple of years have been able to shift into doing more risky art," Abate says. "I think regional theaters have got new eyes on them, as audiences come to see people take more risks."
Abate says it's an exciting time to be in musical theater. "Musical theater has always been happening, but it's come more into the public consciousness with TV shows like 'Glee' and 'Smash,'" she says. "It's bringing a whole new generation of theater audience to the theater."
The cast of "West Side Story" includes Yurel Echezarreta (Bernardo) of the original Broadway casts of "Aladdin" and "Matilda," who will reprise his role as Bernardo from the 2009 Broadway revival; Jose Luaces of Broadway's "A Christmas Story" and CRT's "Peter Pan" as Indio; Luke Hamilton, who appeared in CRT's "Xanadu," "Les Misérables," and "Gypsy," as Tony; and Julia Estrada from Texas State University, who will make her CRT debut as Maria.
For more information, go to the CRT website.