UConn Health the Birthplace of Paramedics in the Northeast
Those who cobbled together the lesson plans to train Connecticut's first paramedics will tell you, they were on the path to a strange, if not brave, new world in emergency medical response.
When the graduates of the state's first paramedic class walked out of UConn Health's Keller Auditorium Sept. 3, 1975, the profession was in its infancy in a few cities in the U.S., nowhere near New England.
"If it wasn't for that show 'Emergency!' on television, nobody would have known what a paramedic was. I didn't know what a paramedic was. I thought they jumped out of a plane." –Dave Smith, UConn Health's first firefighter
The class of 12 firefighters – four from UConn Health and eight from East Hartford – had spent the summer training with a curriculum based largely on the Los Angeles County Fire Department paramedic program and supported by a small group of UConn physician and nursing allies.
Put another way: UConn Health is the birthplace of paramedics in the Northeast.
"Our firefighters were trained as EMTs, or emergency medical technicians, and we were providing EMT level of care at time when the EMT concept was just evolving in Connecticut and not very prevalent on most ambulances," says Greg Metcalf, UConn Health's public safety director from 1975 to 1986. "It seemed only natural to upgrade to the advanced level of care for the area that we served."
The paramedic concept has roots in the military, a method of providing advanced medical care in the field that for many came to light in Vietnam and would lead to calls for a similar level of care in civilian American life.
"We just happened to have realized this a little bit earlier than most and had a unique set of circumstances that allowed us to try to pull it off," Metcalf says.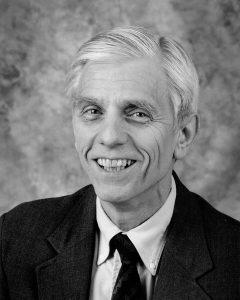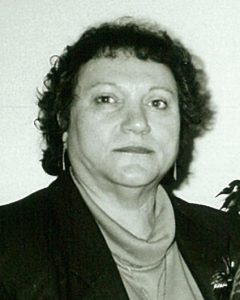 One of those circumstances was the support of Dr. Fritz Hinz, a UConn School of Medicine associate dean who helped win physicians over to this fledgling program. Another was the foundation provided by Irene Engel, then a nurse supervisor in the John Dempsey Hospital Emergency Department. Metcalf says both were instrumental in bringing the paramedic profession to the state by providing instructors, coordinating with key hospital personnel to train this new breed of first responder, and getting others to buy into the concept.
"We brought in all the groups who would interact with the paramedics," says Engel, who today in retirement is facilitator of the UConn Health Auxiliary. "Back at that time, 'paramedic' was a new word. Everything before that had been EMTs, and they were technicians who had been trained by their ambulance company. Eventually, when we got the paramedic program into the state, we then revised the laws for EMT, and if you weren't certified you couldn't ride in an ambulance."
EMTs are trained to provide basic emergency medical care, including bandaging, CPR, and limited drug administration. Paramedics, as current UConn Health Fire Chief James Brown describes it, "basically can take the emergency department out to the street."
Examples of what paramedics are trained to do include intubation with advanced airway equipment, performing on-site cardiac monitoring, and administration of medications or fluids intravenously. They operate while in contact with and under the medical direction of a physician.
"They have different types of medications for things like diabetic issues to allergic reactions to cardiac issues to seizures to strokes, so they really do carry a pretty big toolbox when they go out into the street," says Brown, himself a graduate of the UConn Heath paramedic training program while a member of the Manchester Fire Department in 1983.
Retirees Don Perrault, Dave Smith, Walt Rasmussen and Jerry Rio were the UConn Health firefighters in the inaugural class eight years earlier.
"If it wasn't for that show 'Emergency!' on television, nobody would have known what a paramedic was," says Smith, the first UConn Health firefighter hired. "I didn't know what a paramedic was. I thought they jumped out of a plane."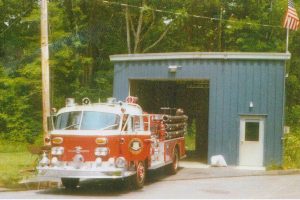 Perrault says he first learned about the concept at a fire department meeting led by Metcalf in the spring of 1975.
"He comes in and says, 'I got a crazy idea… I want to bring paramedic training, and have you guys respond throughout all Farmington Valley as trained paramedics,'" Perrault says. "And we're looking at each other going, 'What the hell's a paramedic?'… Everyone was there, and the four of us put our hands up and said, OK, we'll try it."
Less than four months later, Connecticut had its first paramedics. Their training was only beginning though, as they regularly would take continuing education classes in the years that followed.
"The state of Connecticut had no mechanism for testing and thus certifying paramedics, so we wrote the state's first paramedic written and practical examinations," Metcalf says. "We faced a number of barriers and detractors early on, even from our own institution, but because we were so very far ahead of the curve, no one knew quite what to do with us, and therefore on many occasions they just deferred to us and just accepted what we had done as established protocol."
Not long after becoming paramedics, Perrault and Rasmussen, while fighting a house fire on Old Mountain Road, realized their days as traditional firemen were over.
"We're upstairs and we're battling these flames and all the sudden the captain pokes us on the shoulder and says, 'You guys have to get off the hose line, you got a medical call,'" Perrault says. "I remember thinking, 'What? Are you kidding me?'"
It would take some getting used to, for both the paramedics and those whose paths they crossed.
"When we were doing it at first, we were learning every step of the way," Perrault says. "There was no blueprint for any of it."
Read The 1st Paramedics, Part 2: Evolution
Read The 1st Paramedics, Part 3: A Legacy of Service and Education