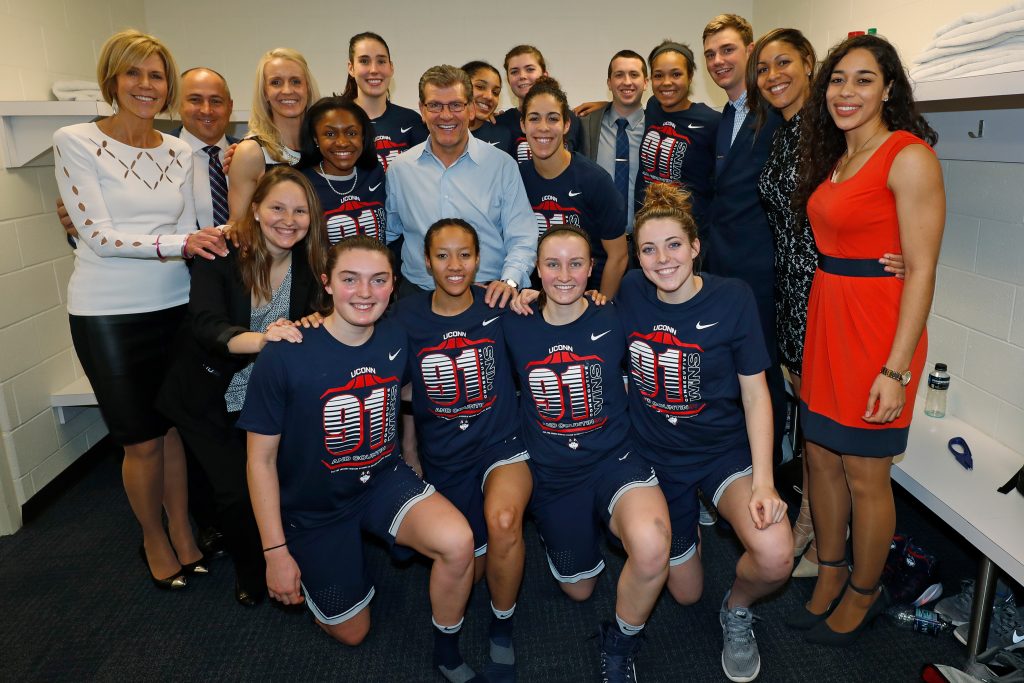 UConn women's basketball made history today, setting a new NCAA record with their 91st consecutive win, and breaking their own previous record.
It seemed no one was more surprised than head coach Geno Auriemma as the Huskies notched up one more win after another this season. He even said he had taken steps to prevent it, front-loading the pre-conference schedule with tough match-ups that he didn't expect his team – so soon after the departure of last year's seniors – to win, in order to prepare them for success later in the season. But today, the four-time defending national champions are celebrating their 91st straight win, a feat that is unprecedented in college basketball, after defeating SMU 88-48.
And who knows how far the current unbeaten streak will stretch?
Here are some of the facts behind this outstanding achievement: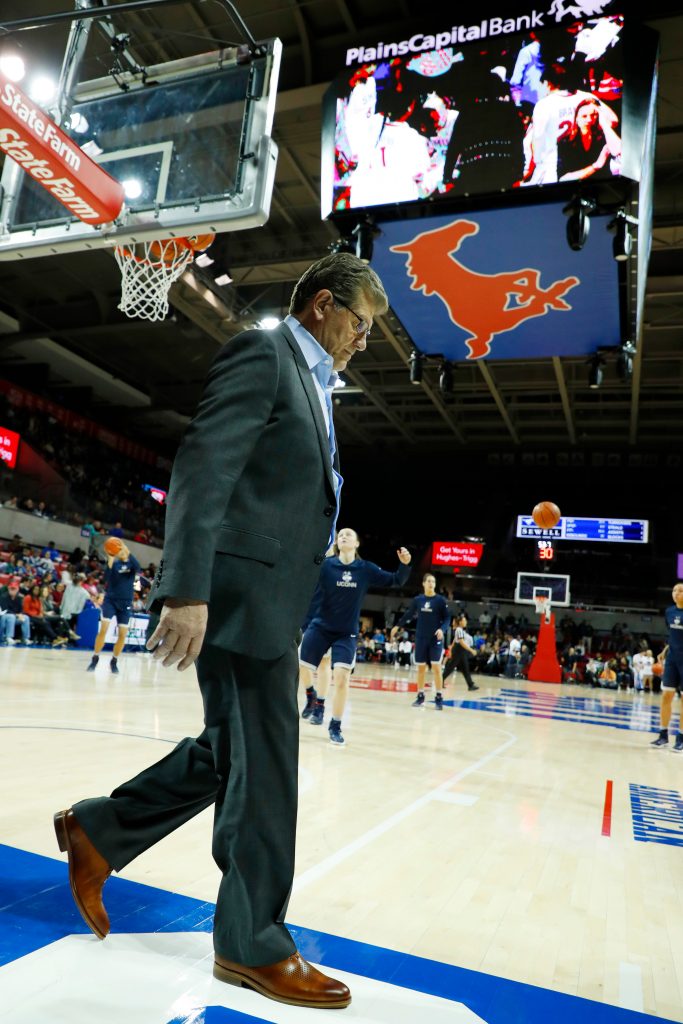 The Huskies were last defeated by Stanford on Nov. 17, 2014, a loss that ended a 47-game winning streak.
The current winning streak of 91 includes two NCAA national championships.
The previous longest winning streak in college basketball history was also owned by the Huskies: 90 wins over the period 2008 to 2010.
Prior to that, the Huskies had a winning streak of 70 from 2001 to 2003.
The previous longest winning streak in college basketball was John Wooden's UCLA men's team, which won 88-straight in the early 1970s.
With Auriemma at the helm, the Huskies have had a total of six undefeated seasons: 1995, 2002, 2009, 2010, 2014, and 2016.
For Auriemma, who has coached at UConn for 32 years, extending the streak is secondary to his focus on continuously improving the team's and each player's performance. He regularly emphasizes to his players that each win must be earned and nothing can be taken for granted. After the team – which had begun the season ranked No. 3 – beat previously No. 1-ranked Notre Dame in early December, he noted that the Huskies probably wouldn't even know that their winning streak stretched to more than two years if not for the media.
The team plays Tulsa next, on Jan. 17, on the road. And fans will be looking to see how much further the streak will continue.
Watch the build-up to the new record, along with comments from former players:  https://youtu.be/2vckJMEcvaE.