UConn Health is home to nationally known epilepsy expert, Dr. L. John Greenfield, chair of the Department of Neurology, and a team of epilepsy specialists working to advance innovative care and research. Greenfield discusses epilepsy with UConn Today, to advance understanding on the seizure condition.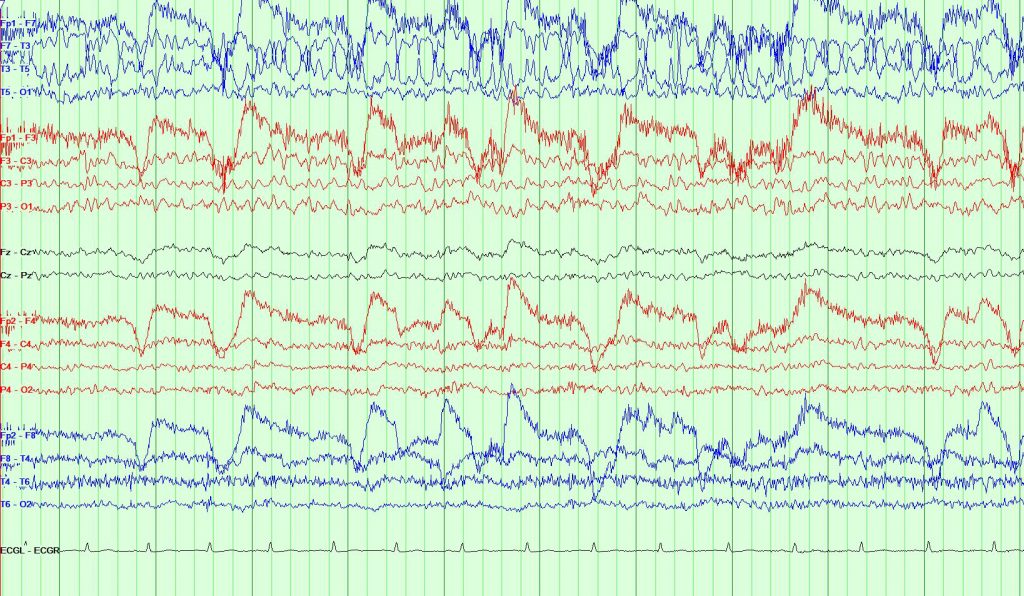 Q. What is epilepsy?
A. Epilepsy is the tendency to have recurrent unprovoked seizures. The condition is more common than people think. One to two percent of the population experiences recurring seizures, but up to one in 10 people will experience a seizure in their lifetime. A seizure can cause loss of consciousness, muscle spasms, convulsive jerking of the arms and legs, or other abnormal feelings and behaviors.
Q. What causes epilepsy?
A. In children, recurrent seizures sometimes result from inherited genetic tendencies. Some childhood seizures may continue in later life, but those that occur in the setting of high fevers usually do not recur in adulthood. In adults, seizures are more often associated with other medical illnesses, infections like meningitis, brain injuries such as concussion, or stroke. Soldiers who have suffered brain injuries from explosions in combat are at high risk of seizures. But for many patients with seizures, we can't find a specific cause.
Q. What can trigger an epileptic seizure?
A. Epileptic seizures occur due to changes in the electrical signaling in the brain, when certain brain cells fire excessively or too many fire at the same time. Most seizures occur without warning or triggers, but some patients notice that seizures are brought on by sleep deprivation or stress. In some epilepsy patients, flashing lights or moving shadows overexcite the area of the cortex responsible for vision, and cause an electrical discharge in the brain leading to a seizure.
Q. How is epilepsy treated?
A. For about two-thirds of patients, seizures can be controlled with antiseizure medications. There are now more than 30 medications available to help reduce the occurrence of seizures, and promising new medications are being developed. When medications do not fully control seizures, some types of epilepsy can be treated by taking out a small part of the brain where the seizures start. This requires a lot of testing to pinpoint exactly where in the brain the seizures come from, and to make sure it is safe to remove that area. For patients with temporal lobe epilepsy, removal of the affected temporal lobe can permanently cure the seizures in up to 70 percent of patients. For those whose seizures cannot be cured surgically, there are implantable devices, including the Responsive NeuroStimulator and the Vagus Nerve Stimulator, that can deliver electrical pulses into the brain to help prevent seizures.
Q. How is UConn Health working to advance epilepsy care?
A. We are excited that next month we will be unveiling a new Epilepsy Monitoring Unit in the recently opened hospital tower of UConn John Dempsey Hospital. It will have two large high-tech patient care rooms with state-of-the-art 24-hour video and electroencephalography (EEG) monitoring. This unit will allow us to watch an epilepsy patient's brain waves during a seizure to pinpoint where in the brain their seizures are coming from. We will also soon start performing high-density EEG recordings using a new state-of-the-art EEG machine. Traditional EEGs record signals from 19 electrodes on the scalp, while our new system can record with more than 250 electrodes embedded in a stretchy net pulled over the head like a swimming cap. This advanced EEG technology will help us precisely localize brain discharges and seizures, which will assist in clinical monitoring, surgical planning, and brain research.
Q. What else is on the horizon to help advance a cure for epilepsy?
A. In 2018, UConn Health will be launching its new electronic medical record system called EPIC, which is fast becoming the industry standard. We plan to install "toolkits" into our EPIC EMR system that will allow us to join forces with other neurology specialists across the country caring for patients with epilepsy as well as other neurological conditions. Using de-identified patient data, this project will help us work together to track patient outcomes and advance our knowledge, and will improve our ability to deliver the best clinical care for neurology patients here at UConn.
To learn more about neurology services at UConn Health, visit: http://health.uconn.edu/neurology/.