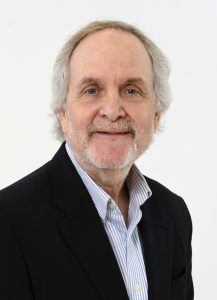 UConn Health's Board of Directors has named Howard Tennen, Ph.D., the 2017 winner of its Faculty Recognition Award.
A Board of Trustees Distinguished Professor in the Departments of Community Medicine and Health Care and Psychiatry, Tennen joined the UConn Health faculty 39 years ago. He is being recognized as an award-winning educator, an esteemed clinician, a prolific investigator, and a faculty leader.
"Any contributions I've made to our institutional missions reflect the work of my many superb research collaborators, dedicated committee colleagues, and very talented students over the years. I consider myself most fortunate," says Tennen.
Dean of the UConn School of Medicine, Dr. Bruce Liang, says "Howard is a model of educational excellence. He created a nationally accredited psychology internship, and through the Masters in Clinical and Translational Research Program, he has trained fellows and junior faculty for careers in academic medicine. He has also received many teaching awards and has been invited to serve as our commencement and convocation speaker multiple times."
Liang also cites Tennen's leadership qualities. "Howard's administrative-service contributions are unsurpassed. He has chaired or served on nearly 50 major UConn Health committees. As the chair of the School of Medicine's Senior Appointments and Promotions Committee, he contributed significantly to bylaws revisions, the expansion of new pathways to promotion, and the development of post-tenure review."
As a clinician, Tennen developed and for 20 years directed Psychological Testing Service, in which he provided highly valued treatment recommendations for some of the most challenging patients. His Diagnostic Evaluation Service in Psychiatry ensured the highest quality care while training residents in best practices.
Having authored over 375 journal articles and chapters, Tennen is a well-respected investigator. He's published pioneering studies examining the daily dynamics of stress and health, and has served on more than 20 journal editorial and scientific advisory boards. Since 1991, he has been the editor of the Journal of Personality, a leading journal in his field.
Tennen has received numerous national awards including the Clifford M. Clarke Science Award from the National Arthritis Foundation and a career award from the American Psychological Association for Outstanding Contributions to Health Psychology.
"Having my scholarly contributions recognized by others working in my field has been gratifying," notes Tennen. "Yet receiving this award right here at UConn Health, where I've spent nearly my entire adult life, is particularly meaningful and rewarding."
Tennen received his Ph.D. from the University of Massachusetts and completed an internship in clinical psychology at the UCLA Neuropsychiatric Institute. He was on the psychology faculty at the State University of New York at Albany from 1975-1978, and he has been a member of the University of Connecticut School of Medicine faculty in Community Medicine and Psychiatry since 1978.