UConn Today sat down with Dr. Wizdom Powell, a prominent psychological scientist and director of the Health Disparities Institute at UConn Health, to find out more about her mission to close the huge gap in men and boys mental health awareness, resources, and services. As chair of the American Psychological Association's Working Group on Health Disparities in Boys and Men, Powell will testify on Jan. 30 at the Congressional Briefing on Men's Mental Health in Washington, D.C.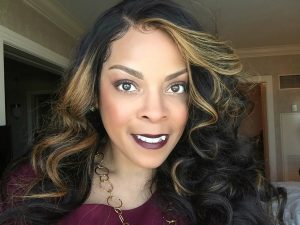 Q. Why is men's mental health suffering in the U.S.?
A. When it comes to expressing emotions men and boys are bound by higher social sanctions than women. Boys are often taught growing up to control, restrict and suppress their emotions with common expressions such as "be a big boy," "boys don't cry," "man up," or "act like a man." If they can't control their emotions they are often portrayed as weak or incapable of maintaining control. But our current societal norms teaching our boys and men to suppress their emotions may be having severe downstream consequences for men's mental health and longevity. In addition, men who are racial/ethnic or sexual minorities may face unique stress resulting from persistent discrimination that can compromise their mental health.
Q. Are more men struggling with depression than we know of?
A. There seems to be a gender paradox when it comes to men's mental health. Females have higher rates of diagnosed depression than males in every age group. But men may be underreporting their depression to try to meet current societal expectations. The thought in the field is that some men's distress, anxiety, and depression are going unreported and hence they are suffering in silence with their mental health needs not being addressed. On average, male lives are already shorter than women – and this is despite having more relative social power than women showing they may be experiencing some health equity and disparities. Also, men have higher rates of alcohol and other substance misuse and abuse. But they seek help less often than women. Plus, illicit drug use like opioids are linked to higher depression. Men's higher use of illicit drugs results in more Emergency Department visits and overdose deaths than women. They also may be turning to substances to deal with their different emotions instead of traditional counseling that may be geared more toward women's needs. Some data suggest males have a more difficult time labeling and describing their emotions. It is also well established that depression is a major risk factor for suicide. The suicide rate among men in the U.S. is nearly four times higher than among women. Men tend to complete more suicide through more lethal means than women who actually have more suicide attempts. In fact, suicide is listed on the top ten list of ways men die in America. In 2016, white males accounted for 7 of 10 suicides with the highest rate in middle age white men.
Q. What is the societal impact of not addressing men's mental health?
A.  Improving men's mental health is all about creating healthier families and communities. If men suffer in silence and fall victim to substance abuse or suicide, it's often the family members of women and children who also suffer. Also, premature death of men and boys places an economic burden on the U.S. and minimizes our capacity to compete in the global marketplace. In 2017 the WHO announced depression is the leading cause of illness and disability worldwide and as result the global economy each year suffers an economic loss of $1 trillion dollars. This means that addressing men's mental health is not a zero-sum proposition. We all lose if we fail to respond to this national crisis.
Q. What do you hope your testimony to Congress will bring about?
A. My congressional testimony illuminates how important men's mental health issues really are and I will be putting into context the latest available data on men's health to help our nation's leaders understand how we can work towards policy solutions. These solutions include creating a social climate that is more supportive of our men and boys health and mental health, removing access barriers to mental health treatment, 'flipping the primary care clinic' to enhance male-centered depression screening and offer visits during nontraditional times (weekends and evenings). I also will share information gleaned during my stint at the Department of Defense where I worked to make subtle changes in the military command climate that would reduce stigma around mental health help-seeking. I encountered many service members who felt that seeking help for or reporting mental distress would ruin their military careers. The truth is that when service members (many of whom are men) buy into norms that discourage disclosing mental health needs, they may think suicide is the only option for preserving their honor. In other words, unaddressed mental health needs can even place a strain on our country's military defense capabilities.
Q. What are some of your recommendations to close the men's mental health gap?
A. While we have some mental health treatment guidelines for working with diverse populations, there is little, uniformed treatment guidance for addressing the unique mental health needs for men and boys. Psychological counseling and treatments should be tailored to address challenges with emotion disclosure unique to men and boys. Also, co-location of primary care services with psychological screening services for depression and other mental health conditions will go a long way to reducing the stigma of mental health services. Marrying physical health and mental health would be significantly helpful for assisting those who may be suffering in silence whether male or female. In addition, mobilizing our community health workers or patient navigators would be helpful to reach men and help them rapidly locate mental health services when facing difficulties. There needs to be a total change of our society's gender equity narrative and persistent initiatives focused on removing the stigma for disclosing emotional distress and seeking mental health help. The U.S. needs a local and national strategy to deal with the huge gap in mental health resources and research for socially disadvantaged and marginalized men and boys. Without a coordinated strategy, the U.S. will hemorrhage talent and loose its competitive edge. An important first step would be to allocate resources to establish an Office of Men's Health.
Q. What can each of us as individuals do to help men and boys?
A. Everyone has a role to play. We are all complicit in maintaining these more harmful, toxic societal norms that place a vice grip on men and boys. Each of us as an individual can try to help create a world where boys and men are given permission to be fully human, vulnerable, and express their emotions. We need a true culture shift in our country to disrupt the narrative around men suffering in silence and the expectations we set for them to always be strong and stoic. This narrative disruption needs to take place across families, schools, the workplace, and the military. Each of us, both men and women, can stop today saying things like "boys don't cry" or "man up." I would suggest the next time we see a boy on a playground cry after falling down we respond by comforting him, not telling him to "walk it off." How about asking a man who appears irritable or angry "what happened to you?" and asking them if they want to air it out.
Q. What is your latest research study examining?
A. My current National Institute on Drug Abuse funded study is exploring how neighborhood conditions and daily stress impact substance abuse risk among young adult black males. Our study hopes to learn the best ways to intervene in the moment to help these males more positively cope, self-regulate, and find support or a friend to talk to. The study findings will contribute to the expansion of our scientific knowledge on men's mental health especially in the young adult black male population.