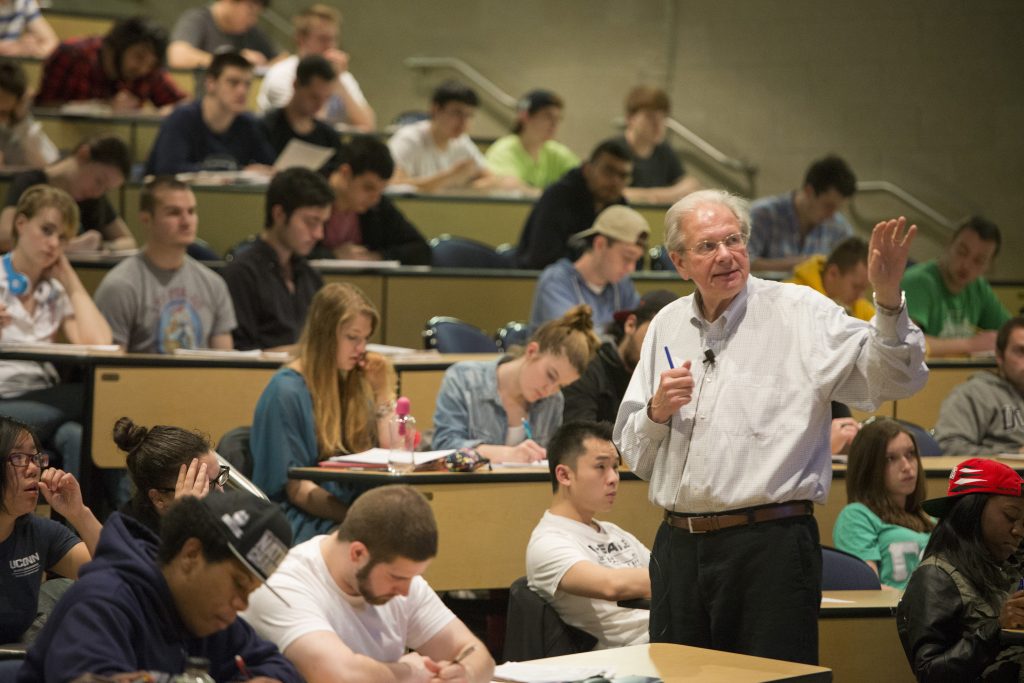 If you were a student in the UConn School of Business between 1972 and 2015, chances are you have fond memories of Dick Kochanek. The professor emeritus taught Principles of Financial Accounting to upwards of 40,000 students over his time at UConn, and he's warmly regarded by a vast majority of them.
His class always started with a thought for the day, and had other words of wisdom sprinkled throughout.
Kochanek wanted to be an artist as a teenager. He says he fell in love with teaching by accident, but later in life, he went back to his art. Julie Bartucca of the UConn 360 podcast spoke to him about that, in addition to his career at UConn.
Listen to the interview here:
For the full podcast and other episodes, go to the UConn 360 website. 
His artwork includes a car he designed, carved, painted, and won an award from GM for as a teenager.