Rocky Marciano rose from a working class immigrant neighborhood in Brockton, Massachusetts to the heights of fame in postwar America. As the only heavyweight boxing champion in history to retire with an undefeated record, he was sought after and befriended by everyone from Frank Sinatra to President Dwight Eisenhower. But at the zenith of his success, he walked away from boxing and never came back to it.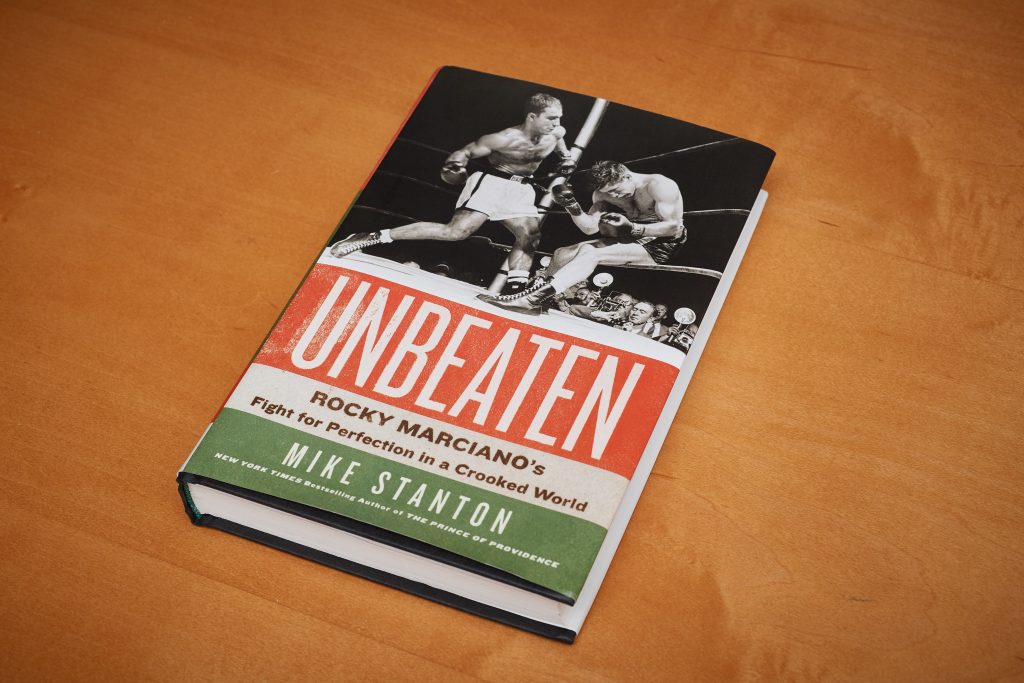 In Unbeaten: Rocky Marciano's Fight for Perfection in a Crooked World (Henry Holt & Co.-U.S. Macmillan, 2018), UConn journalism professor Mike Stanton presents not only the definitive biography of a legendary athlete, but offers a vivid reconstruction of a now-vanished world where boxing was popular with everyone from factory workers to socialites, despite the omnipresent shadow of Mafia corruption that hung over the sport. Using the original Rocky's 46 years on earth as a microcosm of the American mid-century experience, Stanton shows why Marciano's life still resonates today in everything from debates over immigration to concerns about the safety of athletes who play high-risk, big-money sports.
Listen to Tom Breen's interview with Stanton:
For more podcasts about all things UConn, go to uconn.edu/uconn360-podcast.