Doug Brugge from Tufts University is joining the UConn School of Medicine as chair of the Department of Community Medicine and Health Care, Dean Bruce Liang has announced.
Brugge is a professor of public health and community medicine at the Tufts School of Medicine, with secondary appointments in engineering, civic life, and biomedical sciences. He conducts research and teaching about occupational and environmental health, which has been continuously funded by multiple NIH grants, with a primary focus on traffic-related air pollution in the last decade.
"Dr. Brugge's work has entailed leading complex coalitions of university-based researchers and students, community-based organizations, government agencies and others," Liang says. "He has successfully mentored students and junior faculty members and shown leadership managerial expertise via a collaborative style. This work has had an emphasis on translating research into policy and practice."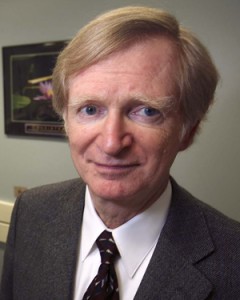 Thomas Babor, professor and chair of Community Medicine and Public Health since 1998, is devoting more of his time to research, writing, and teaching as a regular faculty member.
Brugge, who arrives in March, holds a Ph.D. in biology from Harvard University and a Master of Science in industrial hygiene from the Harvard School of Public Health.
Liang also announced the appointment of Dr. Thomas Manger as assistant dean for preclerkship medical education, responsible for directing and integrating the courses and content across the first stage of the MDelta curriculum, which makes up the first 18 months of the medical school's curriculum. Manger already was in this role on an interim basis.