Two faculty members in UConn's School of Fine Arts took home Grammy Awards during the ceremony Sunday, Feb. 10. Kenneth Fuchs, professor of music composition, and Louis Hanzlik, associate professor of trumpet, were celebrated during the event.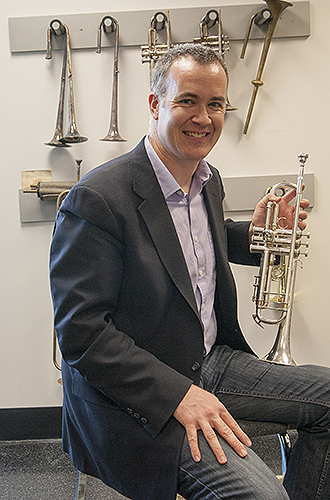 Fuchs won in the Best Classical Compendium category for his album "Spiritualist – Concerto for Piano and Orchestra." Fuchs is regarded as one of the country's finest composers and the conductor on the album is his longtime collaborator and Juilliard classmate JoAnn Falletta. It is Fuchs' fourth Grammy nomination and first win.
Hanzlik, trumpeter, won for his performance on the Wayne Shorter Quartet and Orpheus Chamber Orchestra's album "Emanon." Emanon was also named the top Jazz Album of 2018 by The New York Times and NPR Music, in addition to Best of 2018 picks in Rolling Stone, Paste Magazine, Billboard, Los Angeles Times, JazzTimes, Jazziz, among others.