Around the world, fresh water scarcity poses a major economic, environmental, and humanitarian challenges. The U.S. Department of Energy (DOE) and other federal agencies have forged important collaborations with universities, the private sector, the National Labs, and other organization to find innovative and practical solutions to address this threat.
U.S. Secretary of Energy Rick Perry announced Monday that the National Alliance for Water Innovation (NAWI), a research consortium including the University of Connecticut, has been awarded a five-year, $100-million Energy-Water Desalination Hub (pending appropriations) to address water security issues in the United States. The hub will focus on early-stage research and development for energy-efficient and cost-competitive desalination technologies and for treating nontraditional water sources for various end uses.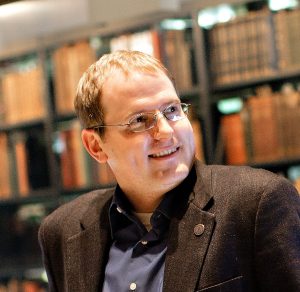 Jeffrey McCutcheon, Al Geib Professor of Environmental Engineering Research and Education in UConn's School of Engineering, is leading UConn's participation in NAWI. McCutcheon is an internationally recognized expert in membrane technologies for sustainable water and energy production. He serves as a deputy thrust area lead for the hub's R&D activities involving materials and manufacturing, and is also the UConn site representative to NAWI.
"UConn is excited to join a team consisting of top researchers in the field of water treatment and desalination," says McCutcheon, who is also executive director of the Fraunhofer USA Center for Energy Innovation at UConn Tech Park. "While Connecticut does not suffer from severe water shortages, we do have water quality challenges that could see solutions emerge from this effort."
McCutcheon anticipates that NAWI will tap into UConn's expertise in areas like membrane technology, waste water treatment, computational development, and systems design, to create a stable and resilient water supply for agriculture, industry, and communities. NAWI hopes to achieve these goals through a "circular water economy," by which water is treated for a specific purpose and reused at the local level rather than being transported long distances.
As a DOE Energy Innovation Hub, NAWI will not only conduct research but also develop a roadmap to prioritize the highest impact technology options, then identify and solicit projects to support those priorities.
NAWI's goal is to advance a portfolio of novel technologies that will secure a circular water economy in which 90% of nontraditional water sources – such as seawater, brackish water, and produced waters – can be cost-competitive with existing water sources within 10 years.
According to McCutcheon, many of UConn's research strengths align well with NAWI's goals.
"Not only is UConn home to one of the highest quality material characterization facilities in the country, many UConn faculty members also already contribute to important water safety initiatives like Governor Lamont's task force on hazardous chemicals in the Farmington River," says McCutcheon. "I'm confident that UConn's preeminent researchers and high-tech infrastructure will allow us to play a significant role in the NAWI innovation hub."