As UConn Health continues to grow its neurosurgical capabilities, another major component is now in place.
Dr. Kevin Becker recently arrived from Yale to establish a neuro-oncology program and build on UConn's collaboration with the Preston Robert Tisch Brain Tumor Center at Duke.
"There are very few neuro-oncologists in the world with the experience and level of training of Dr. Becker, and the addition of Dr. Becker further positions UConn Health as a world-class destination center for neurosurgical care," says Dr. Ketan Bulsara, chief of the Division of Neurosurgery. "Dr. Becker is an incredible physician who is devoted to his patients and their well being and constantly committed to providing the best possible care in the world to patients."
A neuro-oncologist is a physician certified in neurology and fellowship trained in neuro-oncology. Focus areas include treatment of patients with primary brain tumors, spinal cord tumors, metastatic disease to the brain and spine, and complications from chemotherapy for brain and spinal disease. While not a surgeon, a neuro-oncologist is heavily involved in a patient's care before and after surgery.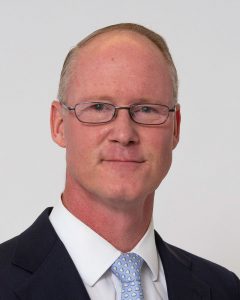 "To a large degree I coordinate and manage the treatment of their newly diagnosed tumors," Becker says. "We wear many hats. We are both neurologists and chemotherapy doctors."
After completing both a neurology residency and neuro-oncology fellowship at Yale, Becker joined the faculty in 2011. Since then he grew a clinical trials program from two patients to more than 40 a year, and built a practice of more than 600 patients, making him one of the busiest neuro-oncologists in the Northeast.
"We are very excited to welcome Dr. Becker to UConn Health, as our neurosurgery division continues to make tremendous strides under Dr. Bulsara's leadership," says Dr. Andy Agwunobi, CEO and executive vice president for health affairs. "Dr. Becker has had enormous success in both patient care and in developing a clinical trials program at Yale, and to bring that expertise here, together with our partnership in this area with Duke, I see no limits to what we can accomplish."
Clinical trials often can overlap with patient care, and this is especially true in neuro-oncology.
"As our practice matures, the clinical work and the clinical research will be married together, because it's often through regular clinical visits that we end up doing these clinical trials," Becker says. "Ultimately we want to be able to provide the most innovative trials to patients, while at the same time providing the best care that's available. I envision some unique trials we'll be able to provide through the collaboration with the Preston Tisch Brain Tumor Center at Duke."
Becker, a graduate of the M.D.-Ph.D. program at the Medical University of South Carolina, expects most of his new patients to come to him by way of the emergency department or hospital or through referrals.
"I envision a program where it's not one person you're coming to see, it's a group," he says.
As for what drew him to UConn Health?
"To be a founding member of the neuro-oncology program at a major academic center such as UConn is a unique and exciting opportunity," Becker says. "It's just an incredible opportunity, once in a lifetime, really. It's an opportunity I couldn't pass up. And secondly, to work with Ketan, who I know very well, I couldn't see any reason not to do it."
Bulsara and Becker were on the Yale faculty together for more than six years before Bulsara joined UConn Health in 2017.
In addition to seeing neuro-oncology patients in the Carole and Ray Neag Comprehensive Cancer Center, Becker is seeing general neurology patients in UConn Health's neurology practice in the Outpatient Pavilion.