The Human Rights Institute established the Human Rights Research Grant Competition for the Faculty and Staff at the University of Connecticut to support and promote research projects on human rights related questions.
---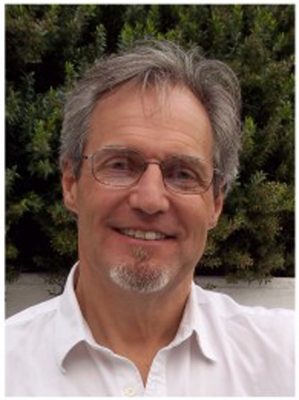 Gary M. English, Distinguished Professor of Drama
Gary M. English, Distinguished Professor of Drama at the University of Connecticut, served as Head of the Department of Drama and Artistic Director for Connecticut Repertory Theatre for 15 years. In 2012-13, he served as Artistic Director for The Freedom Theatre, in the the Jenin Refugee Camp, Palestine, where he directed and produced several new productions that troured to Brazil, The United States, Norway, Sweden, India and France. In 2017 and 2018, Professor English served as Visiting Professor of Media Studies at Al/Quds Bard College, Abu Dis, Palestine. Stories Under Occupation and Other Plays from Palestine, co-edited with Samer Al-Saber was published in 2020. His chapter, "Artistic Practice and Production at the Jenin Freedom Theatre" was also published in 2020 within the anthology, Theater in the Middle East: Between Performance and Politics, and edited by Babak Rahimi.
Gary English directed or designed over 100 productions at many of America's major repertory companies including The Pittsburgh Public Theatre, The Pioneer Theatre Company in Salk Lake City, The San Francisco Playhouse, Milwaukee Repertory Theatre, Cincinnati Playhouse in the Park, Repertory Theatre of St. Louis, The Merrimack Repertory Theatre, George St. Playhouse, The Barter Theatre, The Pittsburgh Civic Light Opera and The Berkshire Theatre Festival.
About the Project:
Theatre and Human Rights: The Politics of Dramatic Form
This project develops a theoretical foundation for how theatre and human rights intersect, demonstrating how various dramatic forms interrogate human rights questions from within the specific perspective of Theatre as a discipline. While human rights research, and programming often employs the arts as "representations" of atrocities, abusive political, social and economic practices, this study focuses on the intricacies of dramatic form, structure and production as uniquely positioned to interrogate important questions in human rights theory and practice. The use of Theatre will be positioned as a method of examination rather than emphasize the more limited, however important, purposes the arts serve to raise consciousness or to offer commentary that accompany other, often considered more primary, modes of analysis. The outcome of the study will be a new book: Theatre and Human Rights: The Politics of Dramatic Form. Generating and gathering contemporary research and commentary this project focuses on methods of theatre and dramaturgical analysis that serve social, political and cultural functions through both didactic and dialectic approaches. This approach will establish the study of drama and theatre as a method of enquiry in conducting human rights research, and to elevate theatre and human rights more broadly as a sub-discipline of human rights scholarship.
---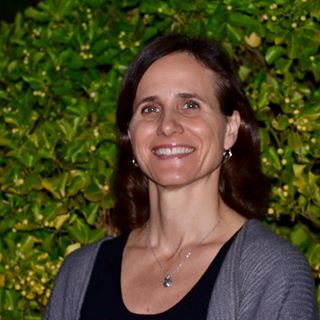 Sandra L. Sirota, Post-Doctoral Fellow 
Dr. Sandra L. Sirota is a post-doctoral fellow with the Human Rights Institute at the University of Connecticut. Her research and teaching expertise center on human rights and social justice education in formal and non-formal settings in the United States and South Africa. Her recent publications explore teacher education in human rights, human rights education in South African textbooks, and human rights education in curricula and classrooms in the United States. She has consulted for human rights and education non-profit organizations and the Office of the United Nations High Commissioner for Human Rights. Sirota served on the founding steering committee of the human rights education network, Human Rights Educators USA, from 2012 to 2014 and is currently on the steering committee of the University and College Consortium for Human Rights Education. She co-founded the Advocacy Lab, a nonprofit organization providing human rights education to high school students in New York City in 2006. She earned her doctoral degree from Columbia University Teachers College's Department of International and Transcultural Studies, with a concentration in peace and human rights education. She completed her Master's degree in international human rights at the University of Denver Korbel School of International Studies and her Bachelor's degree in anthropology at Cornell University.
About the Project: Shaping an Education System that Works for Us: Youth-led Movements to Disrupt Systemic Racism in Education
In 2012, a youth-led social justice organization, Hearing Youth Voices, was founded out of a six-week Youth Participatory Action Research (YPAR) project after a State Department of Education audit on "Governance and Management" of New London, Connecticut's public schools failed to consult youth (Hearing Youth Voices, 2021). The YPAR project centered young people in research that informed building a youth-led movement to promote their rights. Now, with HRI funding and in partnership with young activists from Hearing Youth Voices, this research will explore whether and how the movement disrupts systemic racism in education. The award will fund a mixed-methods study of surveys, interviews, and observations of this Black and Brown youth-led movement to end systemic racism in education developed through Hearing Youth Voices. This research will inform how young people learn through strategizing and organizing to advocate for human rights and social justice in their own communities, how youth-led movements and YPAR may contribute to dismantling systemic racism in education, and how participation in social justice movements and YPAR may benefit young people's academics and quality of life.