UConn Health is now enrolling patients in a high-profile clinical trial of an advanced therapy for certain types of brain tumors.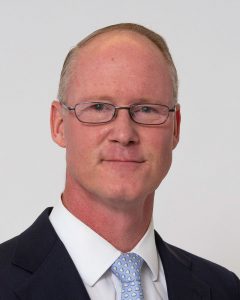 Earlier this year the biotechnology company sponsoring the research, Istari Oncology Inc., of North Carolina, selected UConn Health as one of a limited number of U.S. sites for this second phase of trials. The target is a brain tumor known as a malignant glioblastoma, which is aggressive and often fatal.
Branded as LUMINOS-101, the therapy combines a viral immunotherapy based on the polio vaccine with an immunotherapy drug shown to be effective in other types of cancers. Evidence indicates these agents – oncolytic polio/rhinovirus recombinant (known as PVSRIPO) and pembrolizumab (marketed under the name Keytruda) – can work together to catalyze the immune system's cancer-fighting response.
"This is the kind of trial you find at a world-class institution for clinical care and research in neuro-oncology, and we are ready to get to work," says Dr. Kevin Becker, director of neuro-oncology, who is leading the study at UConn Health.
It is designed for adults diagnosed with a recurrence of glioblastoma, who will receive a single infusion of PVSRIPO, followed two to four weeks later by the first in a series of intravenous doses of pembrolizumab that would take place every three weeks for up to two years.
"Having UConn Health as one of the LUMINOS-101 sites speaks volumes about what we have to offer in the elite field of neuro-oncology, and the multiple disciplines that support it through the Carole and Ray Neag Comprehensive Cancer Center and our Brain and Spine Institute.," says Dr. Ketan Bulsara, chief of UConn Health's Division of Neurosurgery. "It's also a tribute to Dr. Becker's leadership and the collaborative personalized patient care environment at UConn Health."
Learn more about the LUMINOS-101 trial at UConn Health, including eligibility requirements and how to join.