This winter was a new experience for Tim Guilmette.
He spent it in his new apartment in Enfield — a significant milestone for a man who's spent most of his adult life homeless.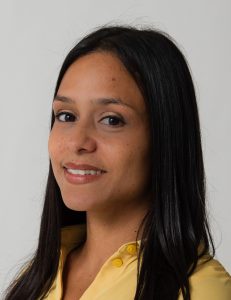 "This was his first holiday season spent in a home where he was able to decorate and celebrate," says Jasmine Ortiz-Rivas, whom Guilmette credits with getting him out of the woods and under a roof.
"I would not be anywhere without that woman," he says. "She is my guardian angel. I don't think I would have lasted another winter."
Guilmette, 64, describes himself as a "survivalist since I was 6 years old." He got used to fending for himself outdoors at an early age, during a troubled childhood growing up in East Hartland.
"When I was a kid, I ran away from home all the time because my father was so abusive," he says. "I used to spend some of my winter vacations from school out in the woods because I couldn't stand being around my father."
Cold never bothered me until probably the last couple of years, when my breathing started going bad. — Tim Guilmette
He spent most of the last four decades "either living in the woods or living in the streets," Guilmette says, openly admitting he contributed to his living and health challenges by making poor choices with smoking, drugs, and alcohol.
It was 2018 and the deterioration of his health was accelerating. His legs became extraordinarily swollen, and his breathing became laborious.
"I used to be able to deal with the cold, no problem, I used to walk around with a t-shirt in the winter," Guillmette says. "Cold never bothered me until probably the last couple of years, when my breathing started going bad."
At this point, his home was a makeshift campsite about two miles into the woods in North Granby.
"It used to take me 25 to 30 minutes to walk to the campsite, now it would take me close to two and a half hours. I had to do something. It was either get out or die. It was one of the two."
It was 2019 when he was diagnosed with congestive heart failure. He was in the hospital with an exacerbation related to that, and soon after that he became a patient of UConn Health nurse practitioner Meredith Bertrand.
"He was homeless and had not had any health care in several years," Bertrand recalls from her first encounter with Guilmette. "He was suffering with various medical problems including COPD, heart failure, various arthritic problems, suspected sleep apnea, recurrent cellulitis infections. He was doing OK on the day I first met him, but this was right after having had spent a week in the hospital getting stabilized and 'fixed up.' It was clear that he was going to require a lot of care in order to maintain this state."
"Everything that I've got right now should have been diagnosed 10 years ago," Guilmette says. "But I wasn't going to the doctor."
Guillmette says at points over the two years that followed he was retaining 100 pounds of fluid in his legs and had a 17% carbon monoxide level in his blood.
"Dr. [Raymond] Foley told me, 'I just can't believe you're walking and talking,'" Guilmette says. "He was like, 'My God, to be honest with you, you should be dead.'"
By now, the "guardian angel" had appeared, in the person of Ortiz-Rivas.
He was a little harsh when we first spoke, he felt like people lied to him all the time. — Jasmine Ortiz-Rivas
Bertrand had referred Guilmette to UConn Health's population health team, where Ortiz-Rivas is a community health specialist, to see about finding him housing.
"He was a little harsh when we first spoke, he felt like people lied to him all the time," Ortiz-Rivas. "I felt like it was a challenge. I told him, 'I'm a different type of person, and if I can help, I'm going to do whatever I can to help you.' That's how we built a relationship. I had to earn it."
The population health team's charge is to work with patients to remove barriers to care, improve patient experience, and reduce health care costs. The community health specialists connect patients with resources such as transportation, food, and other basic needs.
Guilmette says before UConn Health's population health team got involved, all he knew were empty promises and disappointment.
"I've had, I guarantee you, three dozen people that were supposed to contact me, and I never heard from any of them," he says. "And when Jasmine called me, I told her, 'I want to thank you very much.' She said, 'for what?' And I said, 'just because you called me.'"
But he made it clear he was not interested in getting his hopes up if she wasn't going to follow through with him.
"When she got done hearing my story, she said there was no way she was going to stop," Guillmette says.
Many calls would follow, including some where it was just him venting about what was frustrating him that day.
"He was really looking for someone to just be there for him, and it was tough in the beginning to win over his trust," Ortiz-Rivera says.
I said, 'Look, Tim, if you do not take care of your health, there's not going to be a home that I can find for you to move into, because you may not even make it to move into a home. — Jasmine Ortiz-Rivas
By early 2021, the fluid buildup in his legs was really slowing him down, making the two-mile walk to the campsite nearly impossible.
The breakthrough came when Bertrand was having trouble convincing him he really needed to be seen in the emergency department for the swelling of his legs and his oxygen level. He refused, for fear of losing his few possessions at his campsite in the woods.
"I gave him a call and we had a little heart-to-heart — by then I think we'd established a relationship where I could speak freely to him," Ortiz-Rivas says. "I said, 'Look, Tim, if you do not take care of your health, there's not going to be a home that I can find for you to move into, because you may not even make it to move into a home. If you pass away, what's going to happen to your things, who's going to go get that stuff? That's minor. You need to focus on what's happening now, and you need to take care of your health.'"
He relented.
He got his friend Pete to drive him to the hospital, and he called Ortiz-Rivas from the ED to report he was there.
"No matter what I'm doing, the fluid was building back up," Guilmette says. "And I do my medications religiously every day. So when I went into the hospital they said, 'OK, we're going to have to put you in rehab.' So I agreed."
Rehabilitation and physical therapy at the private skilled nursing facility did not go well for Guilmette, and his stay was short-lived. By April he was on his way back to living in the woods.
Ortiz-Rivas says as miserable as his stay in rehab made him, it likely saved his life.
"While he was in rehab, a tree fell on his tent, where he slept," she says. "Who knows what could have happened?"
She found everybody. Put it that way. — Tim Guilmette
Instead of going back to living in the woods, Guilmette stayed with Pete in North Granby, and the focus shifted to finding housing. Ortiz-Rivas and Guilmette's sister, Donna Buxton, were coordinating with Community Heath Resources (CHR), a nonprofit behavioral health care provider whose offerings include a housing services program.
"That lady pushed for everything," Guilmette says. "If it wasn't for Jasmine pushing for everything like she did, I would have never gotten to that point where CHR could help me. She pushed the whole thing, so I was able to get in touch with them. She found everybody. Put it that way."
The connection with CHR is what got him into his apartment in Enfield, where he's lived since last May.
"I feel like someone was guiding me, because it's a rare thing," Ortiz-Rivas says. "Housing is a hard thing to find, especially in the Hartford area — anywhere in Connecticut, especially during COVID. It was so hard. It was challenging. With my team, I bounce my ideas off everyone I work with and I try to find different things. We work as a close team because we're here for the patients. I work with a team of people that actually care what happens to the patients once they leave UConn, and I think this team has made a difference."
The team includes nurses and community health specialists, under the leadership of Khadija Poitras-Rhea, associate vice president for population health.
"This team has truly changed the way we provide care at UConn Health," Poitras-Rhea says. "Patients will never achieve optimal health outcomes if we don't address the barriers to accessing care. By connecting patients to critical resources like food, housing and transportation we create meaningful change in their lives so that they can focus on attending medical appointments and following their treatment plans. Patients are often surprised that we offer these types of services but they are so appreciative of the support. Our providers have been extremely supportive of our programs. They often hear firsthand the challenges that patients face and they love that they can refer patients to population health for assistance."
As for Guilmette, and what motivated him to make his health a greater priority?
"I don't want to die yet," Guilmette says. "I've got two great nephews, a great niece, and I want to see them grow up. I want to show them how to go fishing, play catch with them, do stuff that I want to do with them."
And as for Ortiz-Rivas being his "guardian angel"?
"I thought I was just doing my job," she says. "And when he said that to me, I choked up. He choked up. And it showed, wow, that it did mean a lot. I can see a difference, which is rewarding in itself. Just to see that and be a part of it is a big deal. It was perfect timing for me to meet him and to work with him."