The UConn Board of Trustees has approved the appointment of José Manautou, Department Head of Pharmaceutical Sciences and Professor of Pharmacology & Toxicology, as the School of Pharmacy's new Boehringer-Ingelheim Pharmaceuticals, Inc. Chair in Mechanistic Toxicology.
The endowed chair was established in 2006 with a gift of $1.2 million from Boehringer-Ingelheim Pharmaceuticals Inc., a division of Ridgefield, Connecticut based Boehringer-Ingelheim Corporation.  The Chair enables the School of Pharmacy to appoint a nationally recognized researcher, scholar, and teacher who has made significant contributions to the field of mechanistic toxicology and facilitates collaboration with Boehringer-Ingelheim. Manautou is the second individual to hold the title. Former professor Urs A. Boelsteri was the first investiture who began at the School of Pharmacy in August 2007.
"Boehringer Ingelheim is thrilled with the selection of Dr. Manautou as the new Chair in Mechanistic Toxicology and we look forward to growing our collaboration with UConn under his stewardship," added Dr. Matthew Bogdanffy, Vice President, Nonclinical Drug Safety.  "Dr. Manautou's distinguished career in research and service in the profession of toxicology, insightful publications, and esteemed leadership positions within our professional societies position him well to lead the university forward, and moreover mentor the many talented UConn students as they embark on their scientific careers."
"My goals for the next five years are not only to continue doing quality research work in the field of mechanistic toxicology, but to rebuild toxicology as a discipline in UConn's Department of Pharmaceutical Sciences and to enhance the University's national prominence in toxicology research and education." Manautou remarked. "Other primary responsibilities will be to mentor and be a role model for new faculty hires with a focus in toxicology… and expand the School's relationship with Boehringer-Ingelheim through new research collaborations."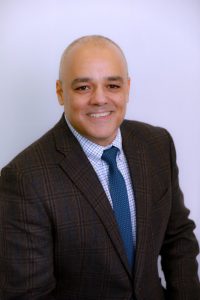 Manautou obtained his BS in Pharmacy from the University of Puerto Rico and Ph.D. in Pharmacology and Toxicology at Purdue University. He joined the UConn School of Pharmacy as an assistant professor in 1995, became an associate professor in 2001, and was promoted to full professor in 2011. He has also served as assistant dean for research and graduate education and has been the head of the Department of Pharmaceutical Sciences since 2020.
Manautou is recognized internationally as a scholar and leader in toxicology. His long-term research interests are on biochemical and molecular mechanisms of xenobiotic-induced hepatotoxicity and on defining compensatory responses to liver injury leading to toxicant adaptation and tolerance. He has published over 200 original research articles, abstracts, commentaries and other reports. His involvement in national and international professional service is extensive. He has done significant peer review of extramural and intramural science for the National Institutes of Health (NIH), having just completed a three-year term as a member of the National Advisory Environmental Health Sciences Council.
"Dr. Manautou has excelled with his research and role as an educator here at UConn," commented Philip Hritcko, Dean of the School of Pharmacy. "His dedication to studying hepatotoxicants and detoxification mechanisms has earned him international praise. I know his outstanding credentials will provide him great success as Chair." 
Manautou has also been a member of three different committees for the National Academies of Sciences, Engineering and Medicine. He previously served as councilor of the Society of Toxicology, an associate editor of Toxicology and Applied Toxicology for fourteen years, and is the new co-editor-in-chief of the journal Current Opinions in Toxicology. Additionally, Manautou is a member of the editorial board of seven other journals in the fields of toxicology, pharmacology, drug metabolism, and gastrointestinal pathophysiology. He is a member of the Board of Trustees for the Health and Environmental Sciences Institute and the president-elect of the International Union of Toxicology.
At the University level, Manautou served as a member and chair of the Faculty Review Board. Similarly, he served as member and chair of the University Centers and Institutes Review Committee. He has also served as a member of the University of Connecticut Board of Trustees Distinguished Professors Selection Committee. As assistant dean for research and graduate education, Manautou represented the school on the Research Deans Council. He was part of UConn's STEM Facilities Space Needs Assessment Working Group and the task force that reviewed and updated postdoctoral compensation practices at the University.
Recently Manautou has also helped to form the new UConn Genetic and Mechanistic Metabolism Group that aims to facilitate collaboration across the University and promote innovative research in areas like metabolic diseases, obesity, nano-delivery systems, and more.
For his many service contributions to the University, Manautou was recognized with the 2017 Provost's Outstanding Service Award and more recently nominated for the Board of Trustees Distinguished Professorship here at UConn.
Manautou's five year term as the Boehringer Ingelheim Endowed Chair in Mechanistic Toxicology began April 1, 2022. A celebration will be held this fall.