Eleven UConn and UConn Health researchers are members of the 2023 class of inductees to the Connecticut Academy of Science and Engineering (CASE).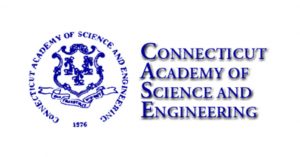 The cohort joins hundreds of UConn scientists and engineers inducted into CASE since its founding. The Connecticut General Assembly chartered the Academy in 1976 to advise the state on matters of science and engineering, especially pertaining to economic advancement and social welfare.
"As UConn's academic and innovative influence grows, so does our faculty membership in CASE. That's not a coincidence," says Pamir Alpay, a CASE member and UConn's interim vice president for research, innovation, and entrepreneurship. "UConn and UConn Health research forms Connecticut's scientific and engineering backbone and it's an honor to see our faculty recognized for their brilliance and accomplishments."
Six faculty members from the School of Engineering are among UConn's 2023 inductees. The class also includes three faculty members from UConn Health and two from the College of Liberal Arts and Sciences.
"Our esteemed faculty are pioneers in their respective fields," says School of Engineering Dean Kazem Kazerounian. "These professors change the lives of our students, and they deserve every credit for elevating the reputation of our School. We thank the Connecticut Academy of Science and Engineering for this recognition."
CASE members nominate candidates for induction based on several criteria, including accomplishments in science, engineering, and/or technology. Scientists and engineers can achieve membership through significant original contribution in theory and application or unusual accomplishments in the pioneering of new and developing fields of their disciplines. All members must either reside or work in Connecticut.
A total of 35 new members will be inducted on May 24 at the 48th annual CASE meeting and dinner in Branford.
The following are UConn's new members to CASE:
Kimberly L. Dodge-Kafka, Professor, Department of Cell Biology, UConn Health
Guo-Hua Fong, Professor, Department of Cell Biology, Center for Vascular Biology, UConn Health
Amir Herzberg, Comcast Endowed Professor for Security Innovation, Department of Computer Science and Engineering, UConn School of Engineering
Syam Nukavarapu, Associate Professor, Biomedical Engineering and Orthopaedic Surgery, UConn School of Engineering
Kathleen Segerson, Board of Trustees Distinguished Professor, Department of Economics, UConn
Dong-Guk Shin, Professor, Department of Computer Science and Engineering, UConn School of Engineering
Ali Tamayol, Associate Professor, Department of Biomedical Engineering, UConn School of Engineering
Peter Willett, Centennial Professor, Electrical and Computer Engineering, Institute for Advanced Systems Engineering, UConn School of Engineering
Jun Yan, Professor of Statistics and Research Fellow, Institute of Public Health, UConn
Arash E. Zaghi, Professor, Civil and Environmental Engineering, UConn School of Engineering
Beiyan Zhou, Professor of Immunology, UConn Health