Series
Brainstorm
UConn's new state-of-the-art fMRI scanner in the Brain Imaging Research Center allows researchers to visualize the brain carrying out language and other cognitive tasks in real time. The scanner is yielding the clearest pictures yet of the inner workings of the human brain, and marks an important milestone in UConn's continuing rise to prominence in the cognitive and brain sciences.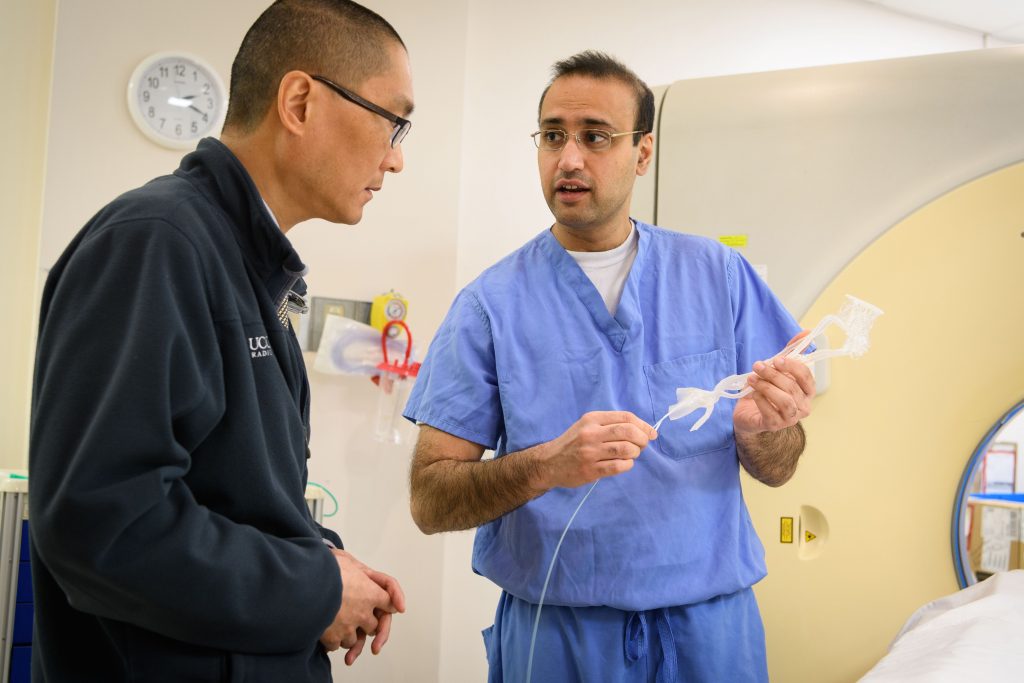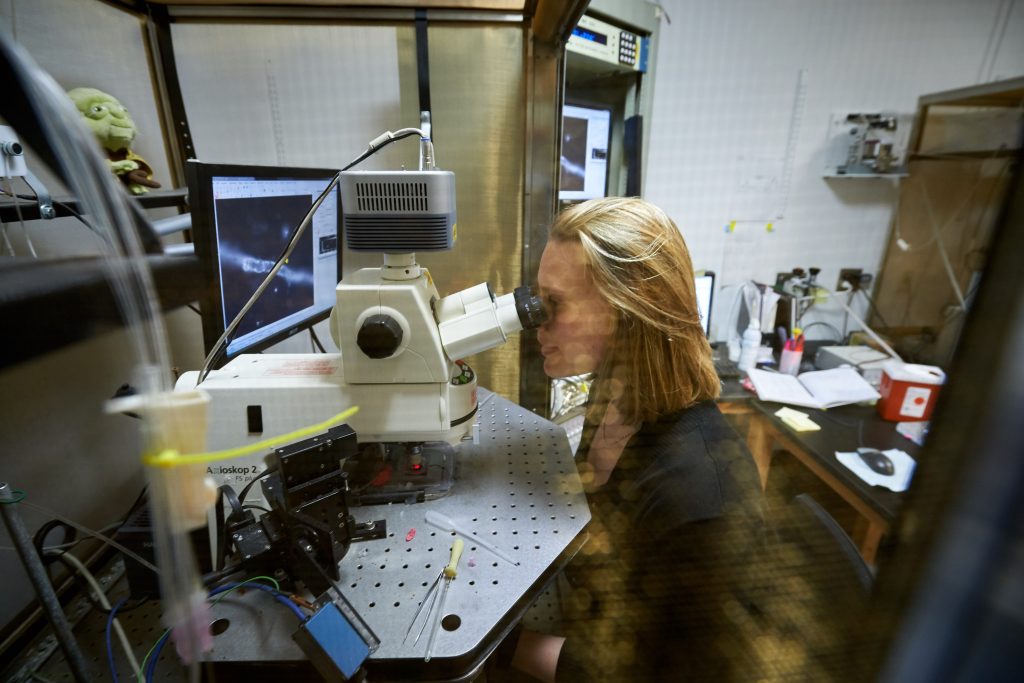 The Veins in Your Brain Don't All Act the Same
UConn researchers, including undergraduate students, have discovered that the blood vessels in one part of the brain act differently than elsewhere in the body, in order to keep us breathing.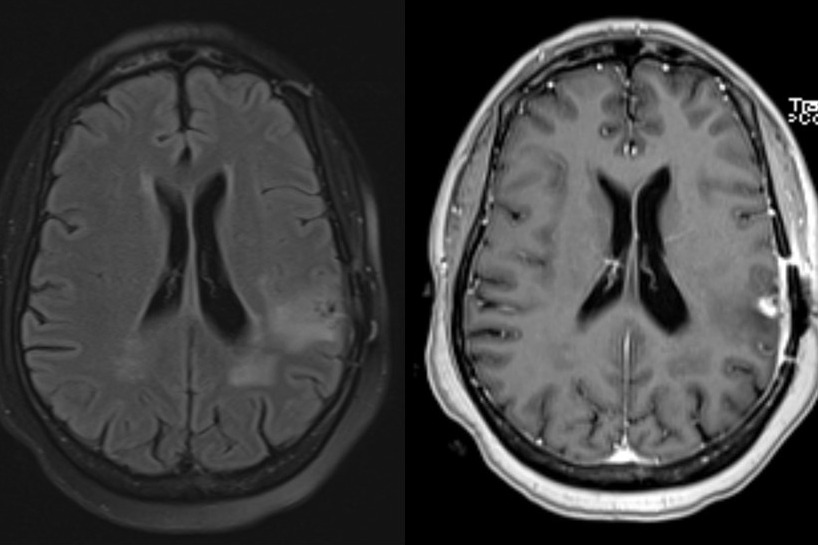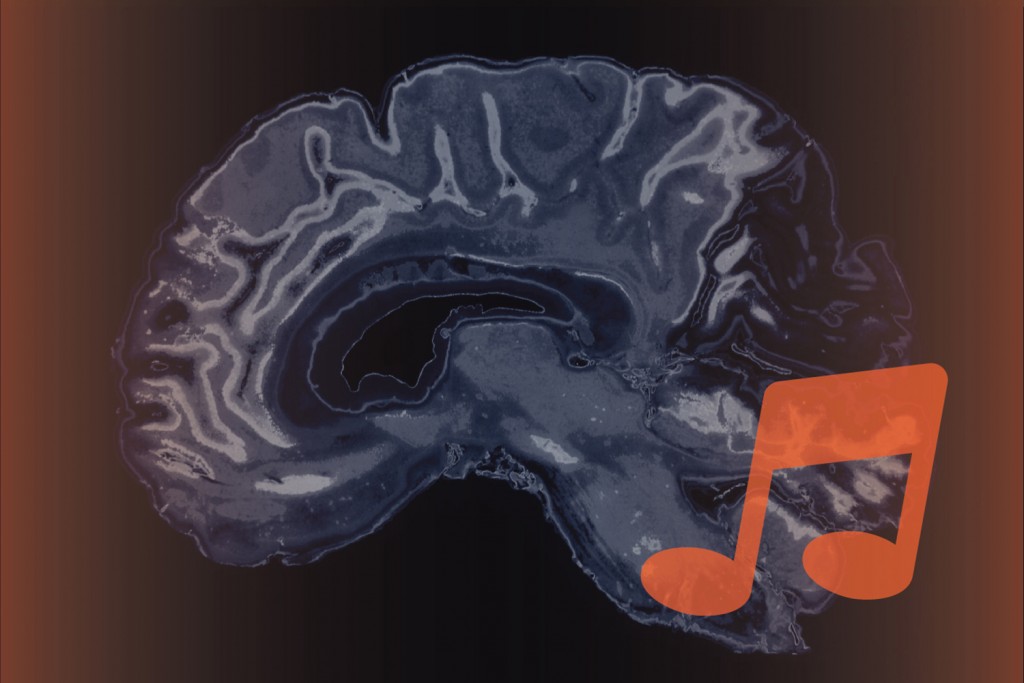 Music and the Mind
UConn researchers are using fMRI technology to explore the hypothesis that music speaks to the brain in a language all its own.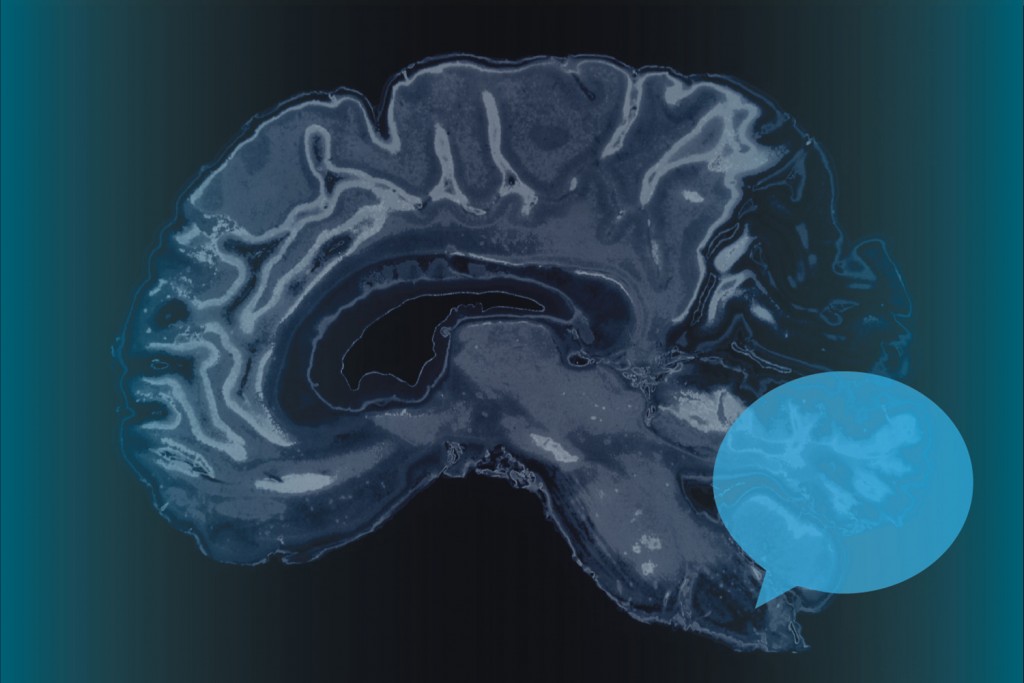 How the Brain Controls Speech
UConn research to better understand how the brain applies meaning to words could ultimately help people with communication disorders.