Series
Patient Perspective
UConn Health is Connecticut's only academic medical center. More than 600 doctors care for more than 650,000 patients each year at UConn John Dempsey Hospital, its Emergency Department, its new state-of-the-art Outpatient Pavilion, and at 10 medical service locations in Avon, Canton, East Hartford, Farmington, Plainville, Putnam, Simsbury, Southington, Storrs, and West Hartford. In addition, patients participate in care and cutting-edge clinical trial research through our UConn School of Medicine and UConn School of Dental Medicine. Each day our clinicians, surgeons, physician-scientists, multidisciplinary health care teams, and nurses are on the frontlines of patient care, saving lives, curing disease, and performing lifesaving operations with the latest technology, advanced treatments, and promising therapies.
Each day the patient is at the center of everything we do. In the Patient Perspectives series learn first-hand through our patients' eyes and words about their extraordinary medical journeys at UConn Health.
Fixing a Stroke Causing Heart Hole
Twenty-five percent of us have a small opening in our heart between the left and right atrium called a PFO. While most of us will never know we have a PFO, some find out after a stroke. See how doctors at UConn Health are helping a young stroke survivor born with a PFO prevent a future stroke.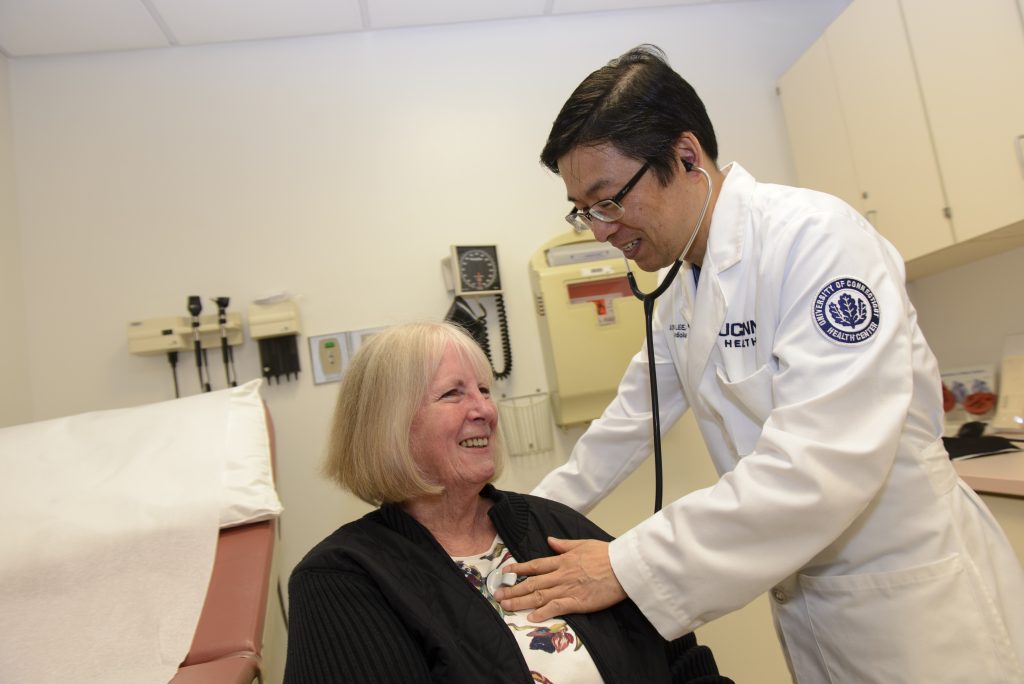 Fitness Tracker Saves Patient's Life
After her Fitbit alerted her to serious heart trouble, 73-year-old Patricia Lauder was successfully treated at UConn Health's Calhoun Cardiology Center.